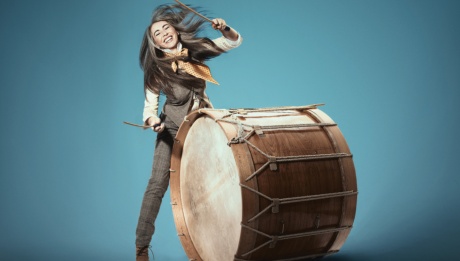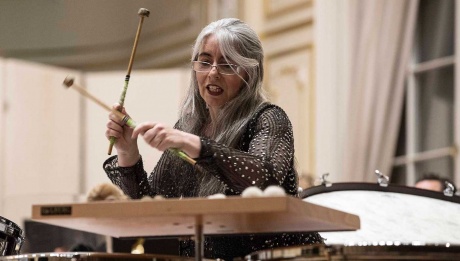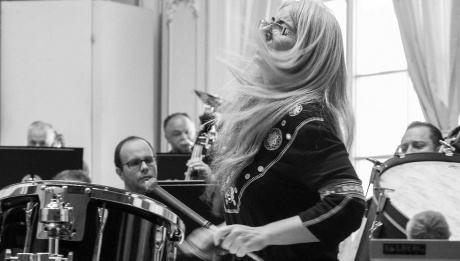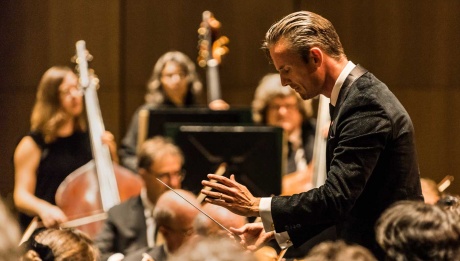 Music
Classical music
Masterworks
Brahms

Symphony No. 3

Vivian Fung Launch!
Vincent Ho The Shaman
≈ 2 hours · With intermission
Alexander Shelley and the NAC Orchestra welcome virtuoso percussionist Evelyn Glennie to Southam Hall to perform the percussion concerto The Shaman, by Ottawa-born composer Vincent Ho. Profoundly deaf since the age of 11, Glennie is regarded as one of the finest solo percussionists in the world, having honed her awareness of sound to such a degree that she describes her body as "a resonating chamber." Ho composed The Shaman especially for Glennie, and the work has been unanimously acclaimed for its originality and spectacular power.
From its exhilarating opening notes, Johannes Brahms's Symphony No. 3 cemented his reputation as one of the three great Bs of music, alongside J.S. Bach and Ludwig van Beethoven. Deeply romantic and lyrical, Brahms's third symphony illustrates his mastery of both tradition and innovation.
Listen for the subtle nod to Canada's national anthem in Launch!, a brief, sparkling fanfare from JUNO Award-winning composer Vivian Fung. Swirling woodwinds, strings, and brass make way for a fantastic percussion solo that brings this dynamic work home.