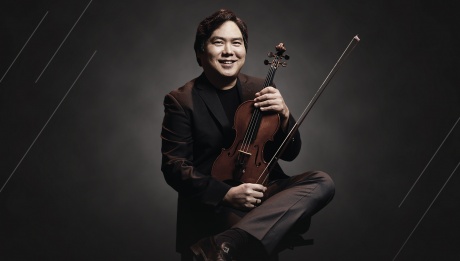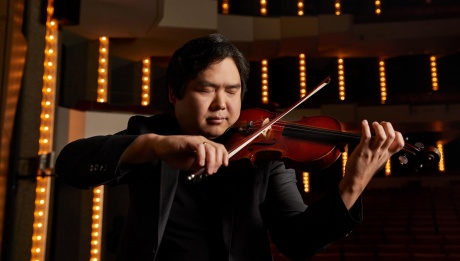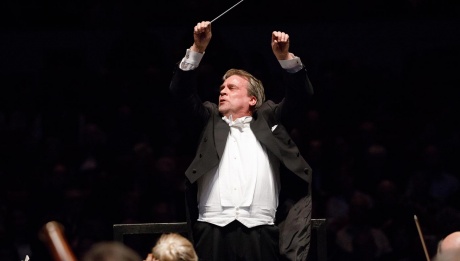 Music
Classical music
Masterworks
Violin
New works
Peter Paul Koprowski

Violin Concerto
≈ 2 hours · With intermission
World Premiere
NAC Commission
Revere the old and celebrate the new, beginning with Haydn's high-spirited Symphony No. 100, nicknamed the "Military" because of its exuberant fanfares that evoke parades filled with pageantry and colour.
The NAC Orchestra asked composer Peter Paul Koprowski to write his Violin Concerto especially for esteemed concertmaster Yosuke Kawasaki, who has held the chair since 2007. Koprowski is a Polish-Canadian JUNO nominee and recipient of the NAC's Award for Canadian Composers.
Koprowski describes his twenty minute Violin Concerto as "unabashedly tonal, melodic, and full of contrasts."
"The first movement," he writes, "is moderate in tempo, poetic and lyrical. It opens with a solo clarinet in partnership with a delicate sound of glass wind chimes. Various instruments from the orchestra join the solo violin in chamber settings. Approximately midway through there is a sudden but brief, rather aggressive brass episode, which gives way to lyrical, slowly unfolding poetic music.
The second movement arrives without pause and brings a sudden contrast to the music. It is fast, relentless, and challenging for the soloist.
The third movement opens with a short introduction for the winds, building on the clarinet solo which opened the composition. Although slow and rhythmically persistent, it brings a touch of humour to the work. The music is somewhat relaxed after the tumultuous second movement.
Without a break, the movement rolls into a cadenza and then into the final movement. Light-hearted, at times aggressive and at others full of humour and vigor, the movement sums up the whole composition and brings it to a buoyant conclusion."
Danish composer Carl Nielsen found the inspiration for his Symphony No. 2, nicknamed "The Four Temperaments," in a comical picture he saw on the wall of a room where he was having a beer with his wife. Though the picture depicting the four temperaments – choleric, phlegmatic, melancholic, and sanguine – initially amused him, the seed was planted for his treasured Symphony No. 2. This evening the NAC Orchestra performs a Nielsen symphony for the very first time under the baton of guest conductor John Storgårds, a master interpreter of Nielsen's majestic and lyrical works.