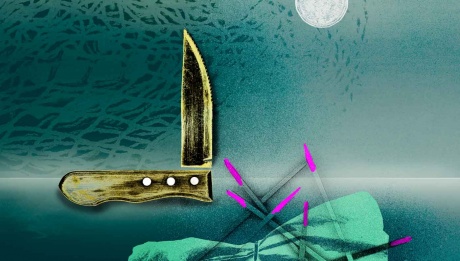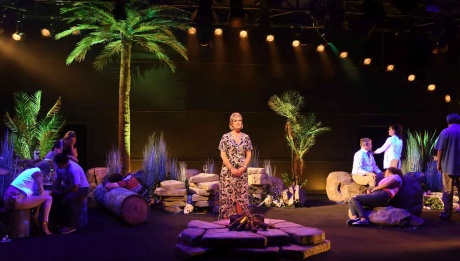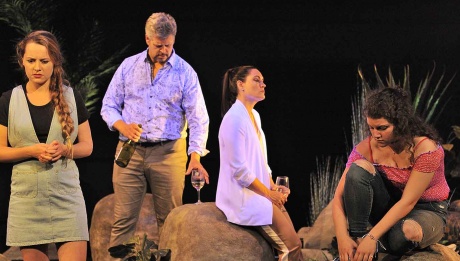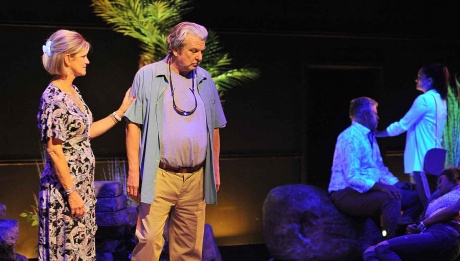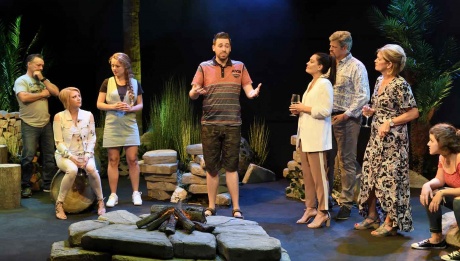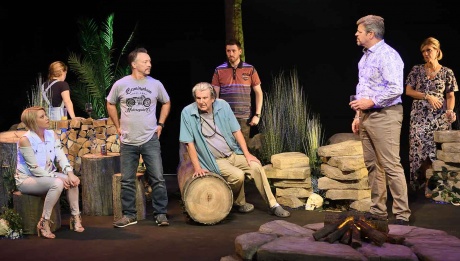 "As a family
As a people
It seems to me there will never be enough of us
To be able to afford not to love one another" Fabien Cloutier
≈ 1 hour and 15 minutes · No intermission
Retirement often prompts people to look back at the past, but in Jocelyne's case it becomes a pretext for a flood of opinions, awkwardness and bitterness. In dialogue that alternates between banal odiousness and odious banality, Fabien Cloutier turns the microscope on a nuclear family trapped in a teeming vivarium.
Jocelyne has gathered her family together to share some big news: at 55, she's retiring from the public service. However, her announcement gets lost in a barrage of interruptions, half-baked opinions, and unresolved conflicts. From autism to saving the dolphins by way of financial security, adoption, alternative medicine, zoo animals, and all-inclusive southern vacations, the topics of conversation brutally reveal the self-centredness and ignorance that are poisoning our comfortable age.
Fabien Cloutier's fifth play, the first to be presented on the NAC French Theatre stage, depicts a microcosm plagued by the difficulty of saying and the difficulty of loving. Acclaimed for Billy (Les jours de hurlement) and Comment réussir un poulet, the playwright this time sets his dialogue in a consistent time and place. He brings together a multigenerational cast of nine actors, on a striking set designed by visual art duo Cooke-Sasseville.