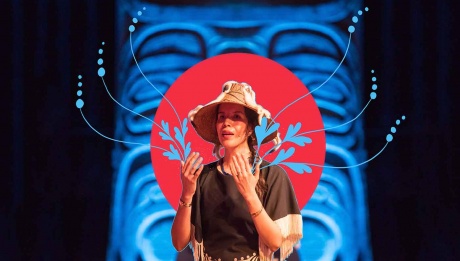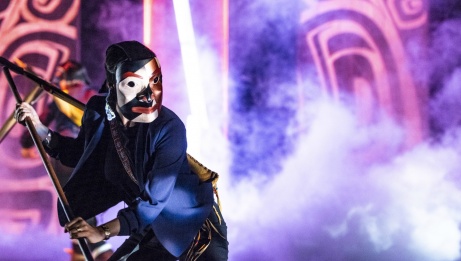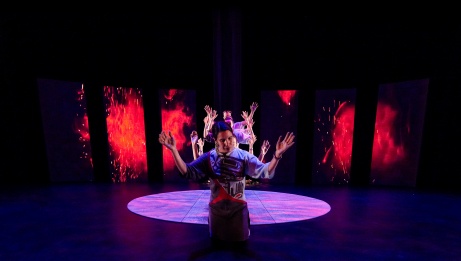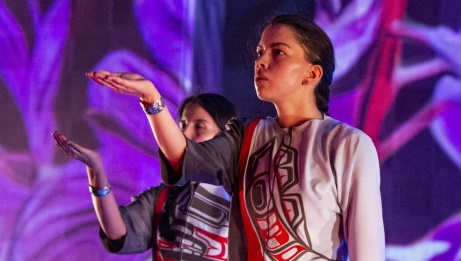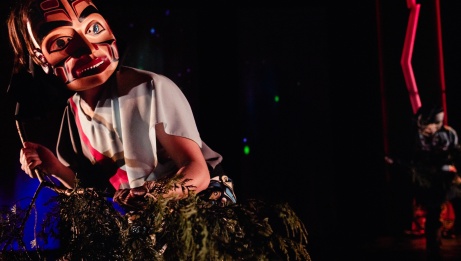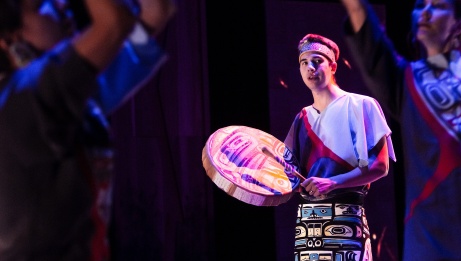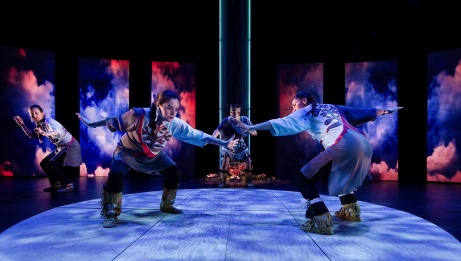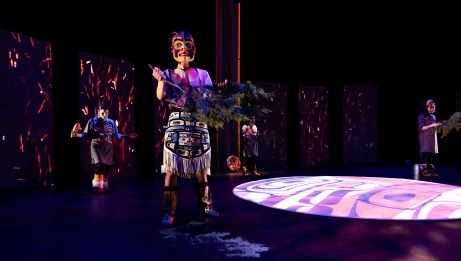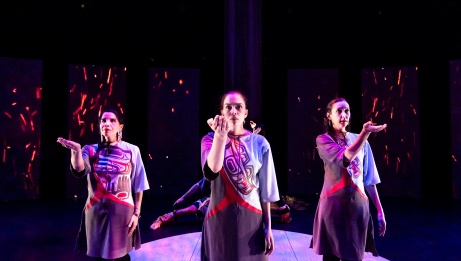 Indigenous arts
Theatre
Dance
Contemporary
Cross-disciplinary
Festival events
North American Premiere
NAC Co-production
The Dancers of Damelahamid, led by Margaret Grenier, is an Indigenous dance company from the Northwest coast of British Columbia. Its rich history of masked dance celebrates the diversity of the many Indigenous cultures of Canada.

Weaving together narrative, song, movement, and new multimedia, Mînowin unites the foundational values of reciprocity of Northwest Coastal cultures with contemporary dance to illuminate the process of finding direction. Inspired by the organic moments that arise when we connect with one another, Mînowin links Northwest Coastal landscapes with contemporary views of Indigenous dance, shining a light on the moments of connection and understanding that lead us ultimately to renewal.

Proudly presented as a collaboration between NAC Dance and NAC Indigenous Theatre. Developed with support from the National Arts Centre's National Creation Fund.
Co-producers : The CanDance Network Creation Fund, National Arts Centre, The Vancouver East Cultural Centre (The Cultch), DanceWorks, Neighbourhood Dance Works and Banff Centre for Arts and Creativity with support from the Canada Council for the Arts. The production of this work was supported by Dance Victoria's Chrystal Dance Prize.