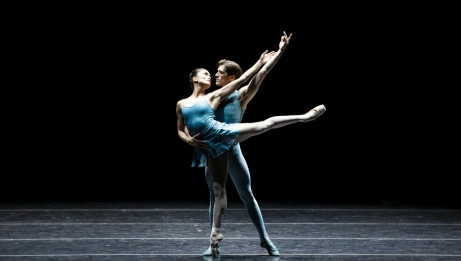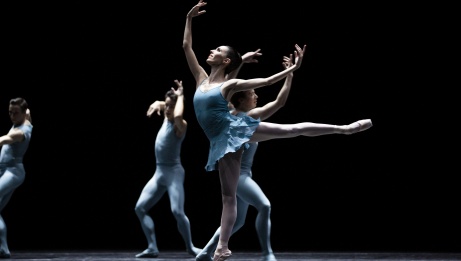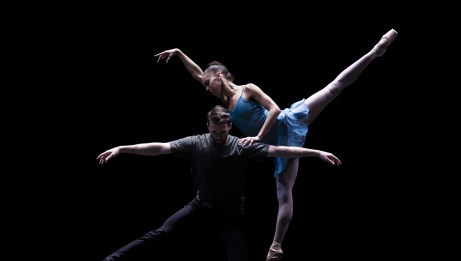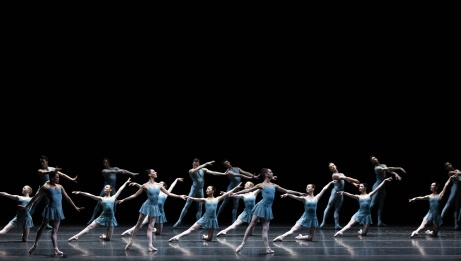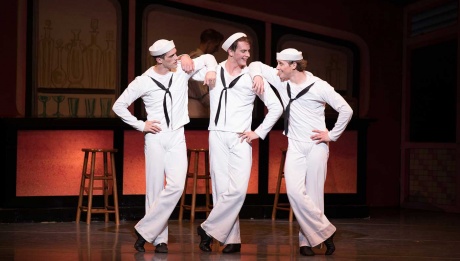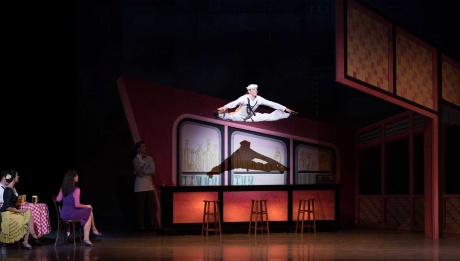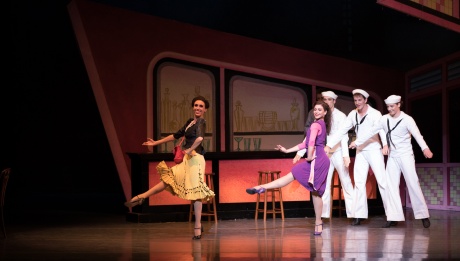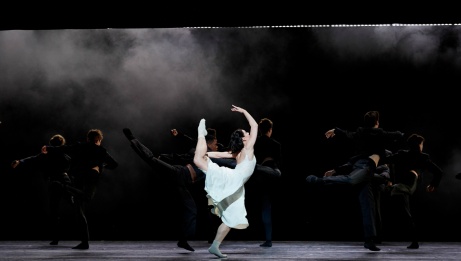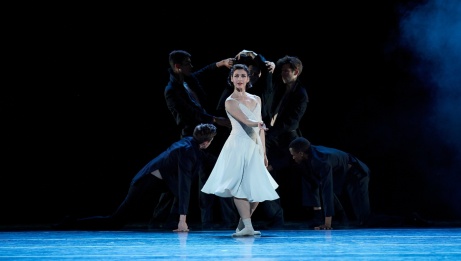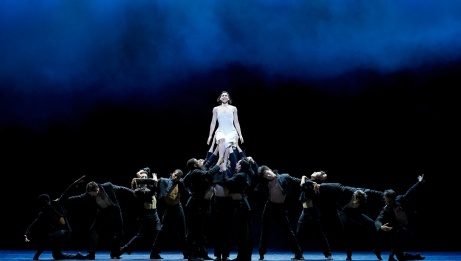 Dance
Ballet with Orchestra
"William Forsythe is widely recognized as one of the most important choreographers working today" The New York Times
≈ 2 hours and 15 minutes · With intermission
Featuring the National Arts Centre Orchestra
One of North America's top ballet companies, Boston Ballet mesmerizes audiences with its sweeping repertoire that showcases the highest caliber of international talent. The evening includes with William Forsythe's Blake Works I, a light and joyous "love letter to the art of ballet" (The New York Times) set to the poetic ballads of English musician James Blake. George Gershwin's sultry Rhapsody in Blue accompanies a new work by Boston Ballet Principal Dancer Paulo Arrais. And, the 1940s Broadway vibe of Jerome Robbins' showstopper Fancy Free to Leonard Bernstein's witty score will leave audiences enraptured.
Running Time:
Fancy Free – 35 minutes
Intermission – 20 minutes
ELA, Rhapsody in Blue – 19 minutes
Intermission – 20 minutes
Blake Works I - 35 minutes
***
Jerome Robbins' Fancy Free
Premiering in 1944, Fancy Free was the first ballet Robbins choreographed and his first collaboration with then up-and-coming composer Leonard Bernstein. The ballet depicts sailors on shore leave in New York City during the 1940s. Fancy Free immediately became a runaway hit and inspired their Tony Award-winning full-length musical On the Town. Boston Ballet premiered Fancy Free in 2012, which Karen Campbell of The Boston Globe described as "full of comic flair and brilliant choreography."
---
Paulo Arrais' ELA, Rhapsody in Blue
Principal Dancer Paulo Arrais' ELA, Rhapsody in Blue¬ made its world premiere in 2019. Featuring a cast of 14 men and one central female dancer, the work is set to a jazzy and sultry score by George Gershwin with scenic and costume design by Nissinen. Inspired by his mother and other female influences, the ballet tells a deeply personal story of one woman's experience of defying expectations and rising against the odds. Arrais hopes this ballet will generate conversation while celebrating powerful women everywhere.
Note: smoke machine, ELA, Rhapsody in Blue may contain adult themes
---
William Forsythe's Blake Works I
Blake Works I is a work for 21 dancers set to music from GRAMMY-nominated British musician James Blake's album "The Colour in Anything." According to Forsythe, the ballet is dedicated to all the teachers who have enabled us to see the joy in rigor. Premiered in 2016 for Paris Opera Ballet, Blake Works I was described as "sheer joy" by Roslyn Sulcas of The New York Times.