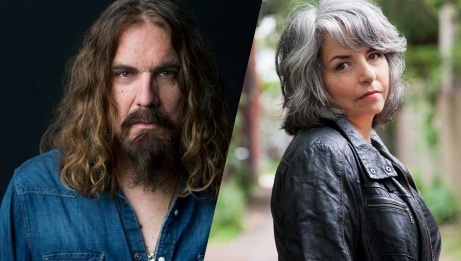 Music
Classical music
Singer/Songwriter
Pop
Rock
Roots music
Folk
Storytelling
Two of English Canada's most enduring songwriters take the stage for a monumental double bill!
Three-time Juno Award winning songwriter Tom Wilson teams up with the NAC Orchestra for a multi-disciplinary literary and musical performance. In conjunction with his new memoir, Beautiful Scars, Tom uses words and music to tell the story of his search for identity, and of a family history of carefully guarded secrets and profound acts of forgiveness.
With her lilting alto and serpentine melodies, Ottawa's Lynn Miles furtively holds a vital place within Canadian folk music's firmament. Paired with the NAC Orchestra, the JUNO award-winner presents gorgeous new works commissioned specifically by NAC Presents!

"We'll look for Stars" is the second of a series of five new works called the "Southam Commissions" – new works that will be produced by the NAC starting in 2018. The initiative was announced in December 2016 to mark what would have been the 100th birthday of Hamilton Southam, the NAC's legendary founder. It was his vision and drive that led to the NAC's creation as a Centennial Project and a new national home for the performing arts in Canada. He oversaw the construction of the building and in 1967 was named its first Director General.