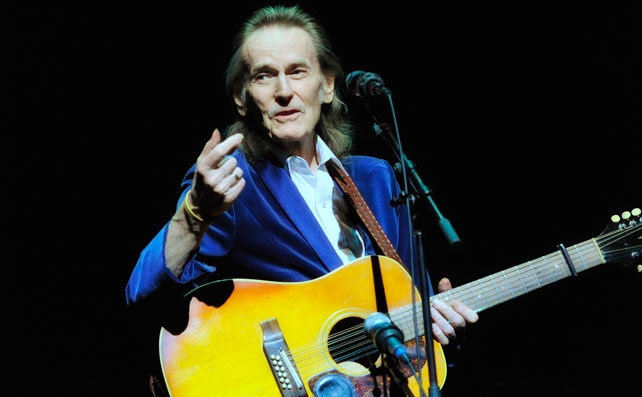 Don't miss the chance to catch this quintessentially Canadian music icon.

Fellow Canadian Robbie Robertson calls him a national treasure, while millions of fans the world over continue to be touched by Gordon Lightfoot's remarkable contributions to music history. His time-defying songs document the events that shape our lives and have gone on to earn this legendary singer/songwriter an international reputation as one of the world's most anticipated live performers. With his trademark soulful vocals, Gordon Lightfoot's concerts continually fill to capacity with legions of fans eager once again to experience the unmistakable Lightfoot sound.
Born November 17, 1938 in Orillia, Ontario, Gordon Lightfoot studied at Westlake College of Music in Los Angeles. He returned to Canada in the early 1960s and began performing at the 'Riverboat' at the heart of Toronto's fabled folk music scene. In 1966, his debut album Lightfoot! was released. Tracks such as "For Lovin' Me", "Early Mornin' Rain", "Steel Rail Blues", and "Ribbon of Darkness" brought him international recognition as a songwriter.
Cover versions of his songs have been recorded by artists such as Bob Dylan, Johnny Cash, and Elvis Presley. In 1971 his own version of "If You Could Read My Mind" became a Top Ten hit. In 1974, his classic single, "Sundown", went to No.1 on the American charts, followed two years later by "Wreck of the Edmund Fitzgerald"; it reached No. 2 on the U.S. Billboard charts.

Mr. Lightfoot has won 15 JUNO Awards and been nominated for 5 GRAMMY Awards. He was inducted into the Canadian Music Hall of Fame in 1986 and the Canadian Country Music Hall Of Fame in 2001. In May 2003, he was made a Companion of the Order of Canada; he is also a member of the Order of Ontario, and in 2004 was inducted into the Canadian Songwriters Hall of Fame.