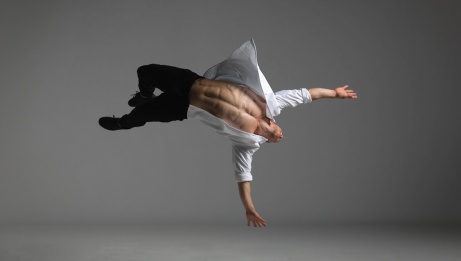 Dance
Contemporary
Workshops
Masterclass
Canadian
CONTEMPORARY MASTERCLASS WITH SHAY KUEBLER
Intermediate/advanced contemporary masterclass for ages 14+
Shay's artistic background began in theatre and martial arts, and continues to grow and be influenced through numerous forms of dance and movement techniques. The class will be influenced by martial arts, urban dance and contemporary dance - allowing for the introduction of new learned techniques as well as new personal approaches to movement.
Shay Kuebler – Artistic Director, Choreographer, Performer and Sound Designer
Shay has been an independent dance artist in the city of Vancouver and Montreal for the past 8 years. Along with his successes as a collaborator and co-director, he has had the honour of performing and creating his own work for international dance festivals and dance companies across Canada. As a performer, he's performed with Kidd Pivot, Holy Body Tattoo, Animals of Distinction, and The 605 Collective. As a choreographer he's worked with Les Grands Ballet Canadiens de Montréal, Citieballet, Decidedly Jazz Danceworks, L'École de Danse du Québec, Simon Fraser University and London Contemporary Dance School and as a co-founder of The 605 Collective, he co-directed and co-choreographed three projects with the company. With a foundation in the martial arts, he is constantly searching for how physical performance can be finely tuned yet retain an instinctual and raw quality. As a dance artist, whose professional performing and choreographic career has spanned the disciplines of Tap, Hip-Hop, neoclassical Ballet and Contemporary, Shay also looks at how all techniques can reinforce and strengthen each other. That technique, when used in an instinctive manner, can be integrated into any other form. Creating cross-disciplinary works that create a greater potential and capacity for each form utilized in performance.