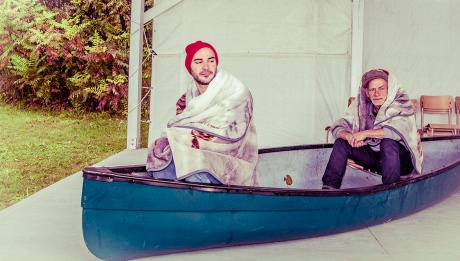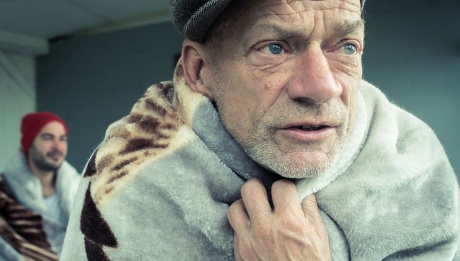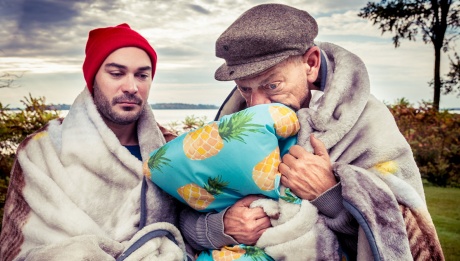 Dance
Contemporary
Cross-disciplinary
"Kramer is a talent to watch. She wears her heart on her sleeve, which translates into dance theatre that is as vulnerable as it is emotional." Paula Citron, The Globe and Mail, 2013
≈ 75 minutes · No intermission
Co-Presented with Ottawa Dance Directive / Series Dance 10
Indigenous dance artist Lara Kramer creates political, potent works that often examine issues surrounding Canada and First Nations Peoples. Inspired by her Oji-Cree ancestry, her works are firmly linked to her memory and lineage. In Windigo, we share an intimate space with two men—performers Peter James and Jassem Hindi—and witness the arc of their struggle with a northern environment scarred by violence. The onstage landscape is enhanced by sound recordings made during Kramer's trip home, offering a sonic layer to this unflinching exploration of a contemporary Canadian reality.
Did you know: Lara Kramer has been recognized as an advocate for human rights by the Montreal Holocaust Memorial Center.
This event is part of our Face 2 Face series (Feb 21-23). This year's series features three indigenous contemporary creators, which also includes Jacob Boehme (ILBIJERRI Theatre Company) and Victoria Hunt.