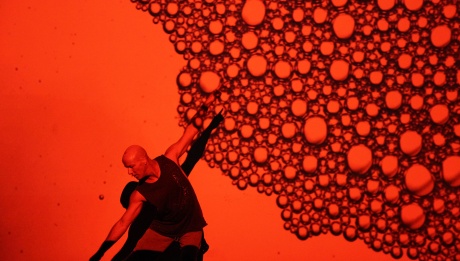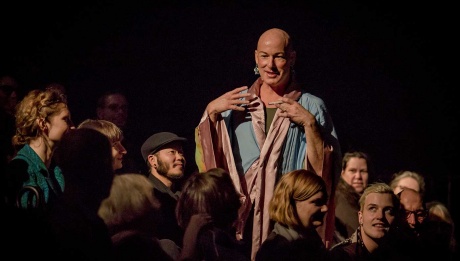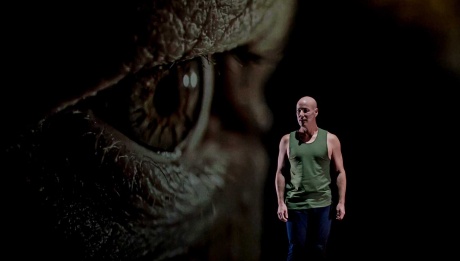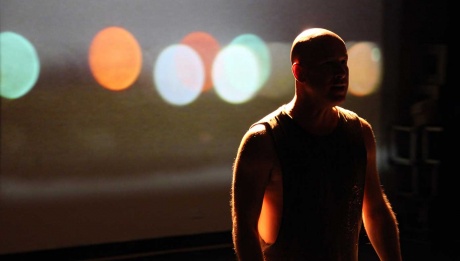 Dance
Contemporary
Cross-disciplinary
"Boehme is marvelous... an entertaining, moving work that elicits as much empathy as laughter." Cameron Woodhead, The Sydney Morning Herald, 2016
English

≈ 55 minutes · No intermission
Created and performed by Jacob Boehme, Blood on the Dance Floor is a search for answers, exploring the legacies and memories of our bloodlines. A choreographer, dancer and writer from the Narangga and Kaurna nations of South Australia, Boehme was diagnosed with HIV in 1998. Boehme pays homage to their ceremonies whilst dissecting the politics of gay, Blak and poz identities. Through a series of candid storytelling vignettes that range from black comedy to the deeply emotional, he looks to his ancestors in his quest for hope and love. With stunning cinematic backdrops, this highly celebrated piece of dance-theatre is "as much heartfelt as it is humorous."
Did you know: Canadian puppeteer Ronnie Burkett was Jacob's mentor at the Victorian College of the Arts in Melbourne.
This event is part our Face 2 Face series (Feb 21-23). This year's series features three indigenous contemporary creators, which also includes Lara Kramer and Victoria Hunt.
Note:
Adult concepts (sexual and drug references), coarse language, loud music.
The text spoken in Blood on the Dance Floor is in English.
ILBIJJERRI Theatre Company has been assisted by the Australian Government through the Australia Council, its arts funding and advisory body