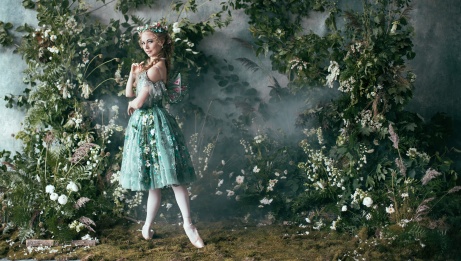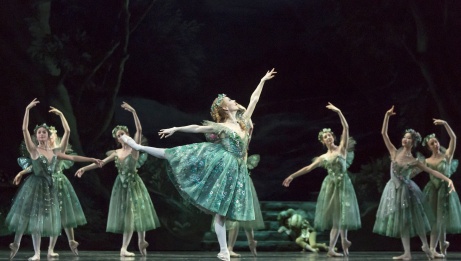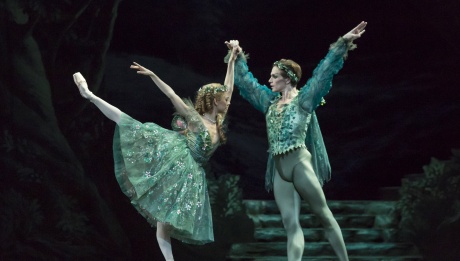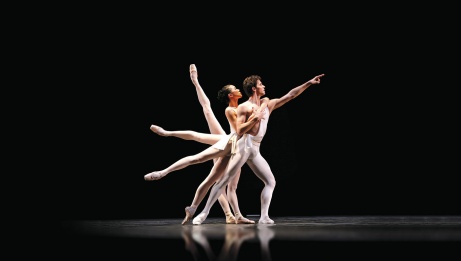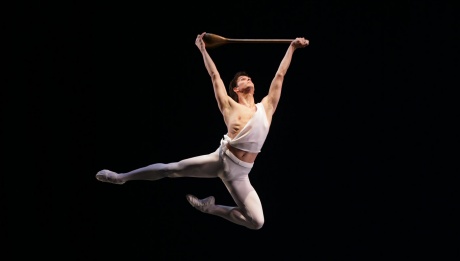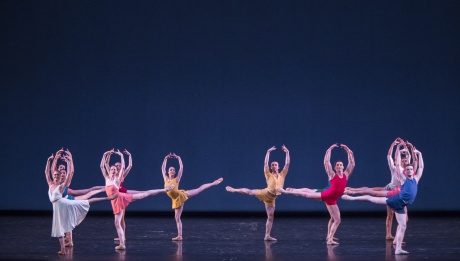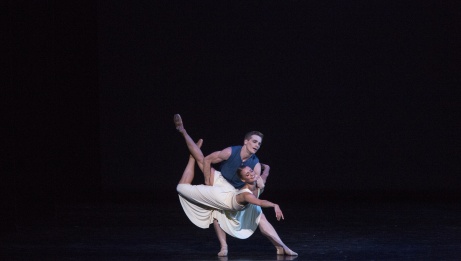 Dance
Ballet with Orchestra
"Simply put, Apollo is on a short list of the greatest ballets ever." National Post
Français

≈ 2 hours (Paz de La Jolla – 20 min., Apollo – 30 min., The Dream – 51 min.) · With intermission
As a top international company, The National Ballet of Canada boasts an impressive repertoire of choreographic gems. Their NAC program will feature works by the illustrious George Balanchine and Sir Frederick Ashton, principal architects of 20th century classical ballet, and trailblazer Justin Peck. Apollo, one of Balanchine's most famous collaborations with composer Igor Stravinsky, is a masterpiece of neo-classicism that changed the language of ballet forever. Paz de la Jolla is a joyous work by New York City Ballet dancer and resident choreographer Justin Peck and Ashton's beguiling The Dream is a lyrical masterpiece based on Shakespeare's A Midsummer Night's Dream.
Did you know: Paz de la Jolla was the subject matter of the 2014 feature-length documentary Ballet 422 by Jody Lee Lipes.
Running time
Paz de La Jolla – 20 min.
Apollo – 30 min.
The Dream – 51 min.
In his 2013 work Paz de la Jolla, New York City Ballet dancer and Resident Choreographer Justin Peck has created a heartfelt and sun-washed homage to his southern California upbringing. Set to Martinu's Sintonietta la Jolla, the ballet is a sweet-natured billet-doux to beach life and young love, the choreography both brisk and languid, salty and sensual, rich in emotional undercurrents and evocative of the pleasures and fears of youth and coming of age.
---
Apollo was first performed by Diaghilev's Ballets Russes on June 12, 1928. It was the first ballet choreographed by George Balanchine to receive international recognition and is the earliest work that illustrates Mr. Balanchine's flair for revitalizing 19th-century classicism with a modern dance vocabulary distinctly his own. Apollo was his second ballet set to the music of Stravinsky and marked the beginning of his lifelong partnership with the composer.
The ballet depicts Apollo, the young god of music, who is visited and instructed by three Muses, who were also the children of Zeus and therefore his half-sisters: Calliope, Muse of poetry, whose symbol is a tablet; Polyhymnia, Muse of mime, whose symbol is the mask and Terpsichore, Muse of dance and song, whose symbol is a lyre.
---
Created in 1964, Frederick Ashton's The Dream, based on A Midsummer Night's Dream, is one of the most universally admired and artistically satisfying of all ballet adaptations of the playwright's work. Using Felix Mendelssohn's beloved music, arranged by John Lanchbery, Ashton's version of the play is a miracle of dramatic concision, giving us the familiar characters of Titania and Oberon, the four confused lovers, Puck and the rude mechanicals in a taut but lyrical one-act re-imagining of the story set in Victorian times. Ashton's vibrant, moonlit choreography seamlessly integrated with every magical shift in the narrative's mood.