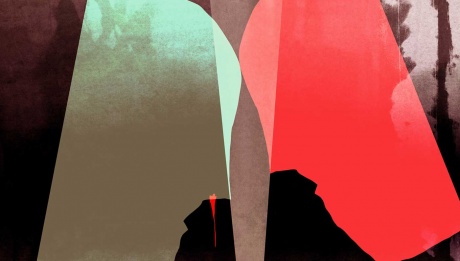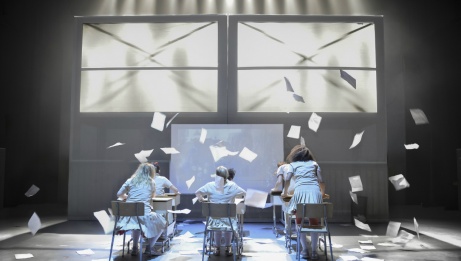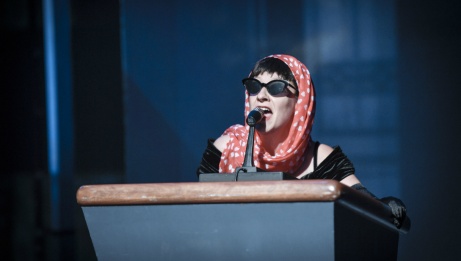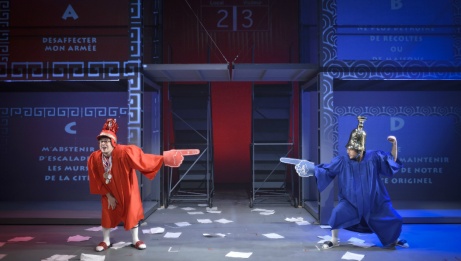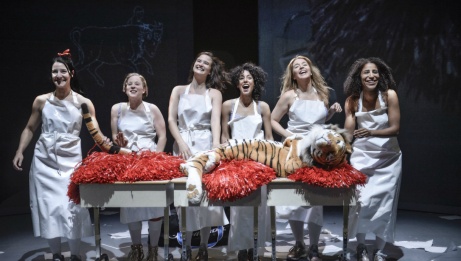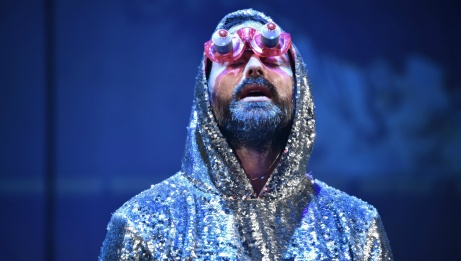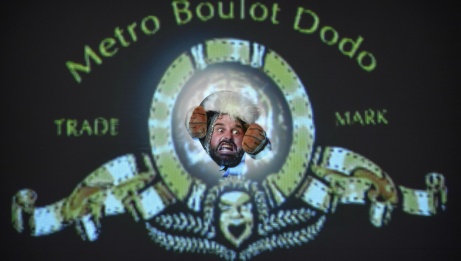 "''If the answer's a human being then what is the question ?''" Le chœur des Filles dans « Le reste vous le connaissez par le cinéma »
Français

≈ Performance is approximately 1 hour and 40 minutes with no intermission. · No intermission
Mythology lesson
Martin Crimp's ferociously funny, profoundly tragic play-within-a-play turns a new lens on the story of Oedipus and his lame lineage. Director Christian Lapointe invites us into a classroom where questions become the weapons of a revolt on the rise.
Eteocles and his brother Polynices are engaged in a fight to the death for the throne of Thebes. They are the incestuous offspring of the tainted Labdacid line, sons of Oedipus and Jocasta, and though their dialogue has a contemporary ring, they will suffer a classically tragic fate. As reimagined by playwright Martin Crimp, Euripides' chorus of young girls become trailblazers who drive the unfolding of the myth through the actions of characters dissociated from their true selves. Translated and directed by Christian Lapointe, whose staging enlists the conventions of the classroom, this is one mythology lesson you won't soon forget.
The National Creation Fund
The National Creation Fund's investment has enabled Carte Blanche to work with a larger cast, and has facilitated a significantly longer development period that includes a month-long residency in a fully equipped theatre.
Learn more about the National Creation Fund : https://nac-cna.ca/en/creationfund
Review
"A densely packed script. An explosive staging. A raving mad cast. […] A must-see. Again and again.ˮ