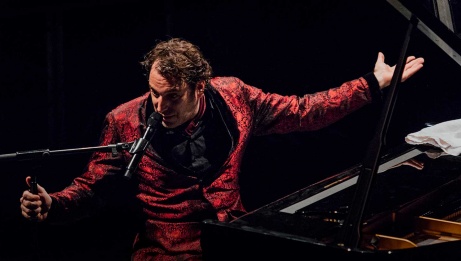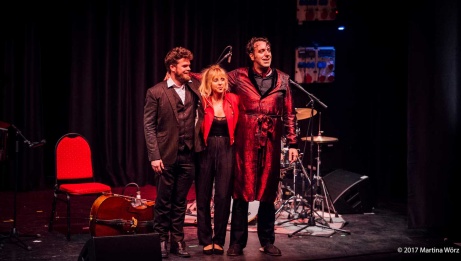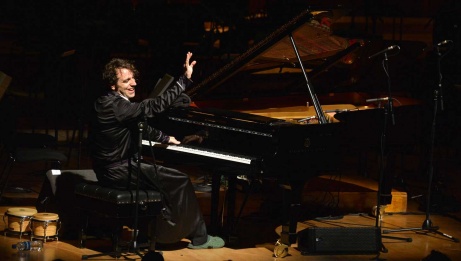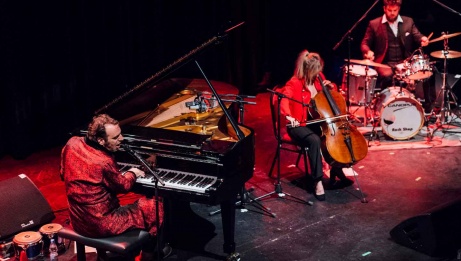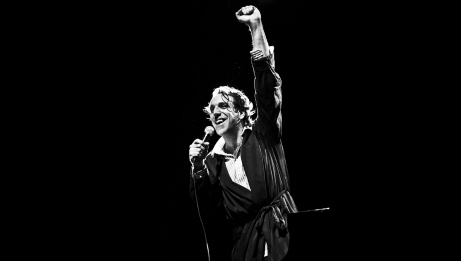 Chilly Gonzales, Grammy-­winning Canadian pianist and entertainer, aims to be a man of his time, approaching the piano with classical and jazz training but with the attitude of a rapper.
Chilly Gonzales holds the Guinness world record for the longest solo concert at over 27 hours. He performs and writes songs with Jarvis Cocker, Feist and Drake, among others. With Never Stop, Chilly Gonzales composed a global hit for the inaugural Apple iPad 2 campaign. In 2014 he won a Grammy for his collaboration on Daft Punk's Best Album of the Year and composed the best-selling book of easy piano pieces Re-Introduction Etudes. With his last album Chambers, Chilly Gonzales devoted himself to finding a modern take on chamber music.
2018 sees the return of Chilly Gonzales to the stage with an intimate hour of pieces from the Solo Piano album cycle, after which he is joined by Stella Le Page on cello and Joe Flory on drums to perform hits and hidden surprises from the rest of his repertoire, interspersed with his unique playful explanations about how music works.