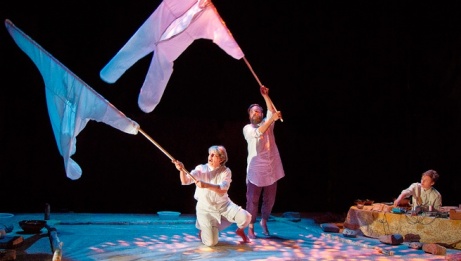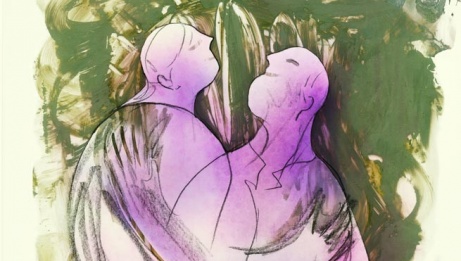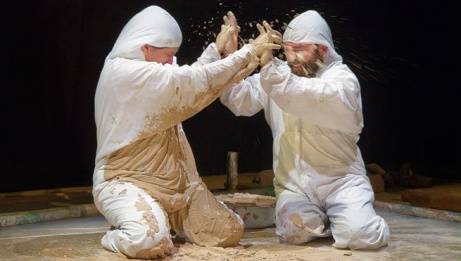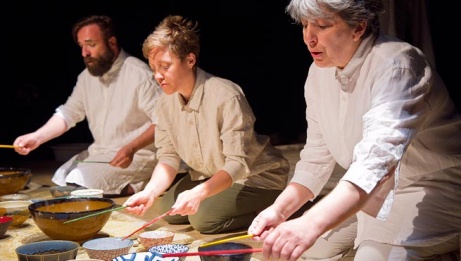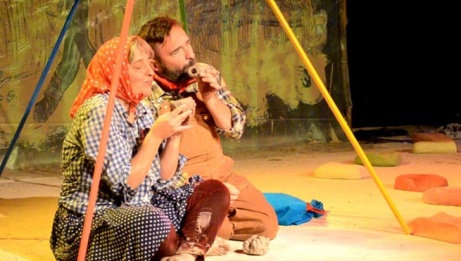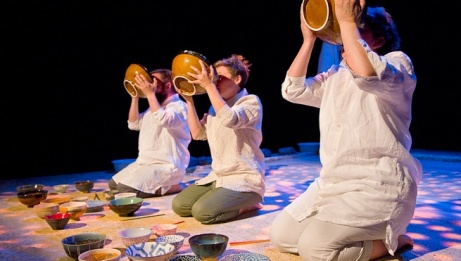 "We reflected on the origins of the world; we immersed ourselves in the founding myths and inspiring stories of the diverse cultures that make it up. Then we gave free rein to the images and sounds of a bold new cosmogony …" Nathalie Derome
Français

≈ 35 minutes · No intermission
Only 100 seats
YOU CAN'T LEARN WITHOUT GETTING DIRTY!
They're covered in it! Mud from toes to crown!
From this raw material, earth, the characters fashion clay islands and landscapes of shifting ground.
Believe me, by the end of it, the stage is all turned around!
What do you think? Is it just for fun?
Not at all! The question they ask is very serious: Where does the world come from?
Nathalie Derome's father is a potter, and she grew up in a house where making a mess was synonymous with learning. In Magie lente, she patiently reconstructs a piece of her childhood to share with the audience, along with some songs and poems.
Press clipping
Available only in French
Somewhere Between Earth and Heaven
Interview with Nathalie Derome
Thanks to your work on Magie lente, you are now an expert on mud! What are the qualities of that material? What can and can't you do with clay?
When I chose to experiment with clay, I had no idea what was involved in mastering it! Earth is capricious; it's associated with water, an equally powerful and unpredictable element. It has to be approached with patience, respect and even devotion. I often seek advice from my father, Gilles Derome, and another ceramist, Daniel Gingras. Their answers are always evasive, and their smiles are always a little suspect. In the end, as with any art form, the only way to find the answers is to keep trying! And there you have it!
Read more in PDF below