Ma petite boule d'amour
Ages 3 to 6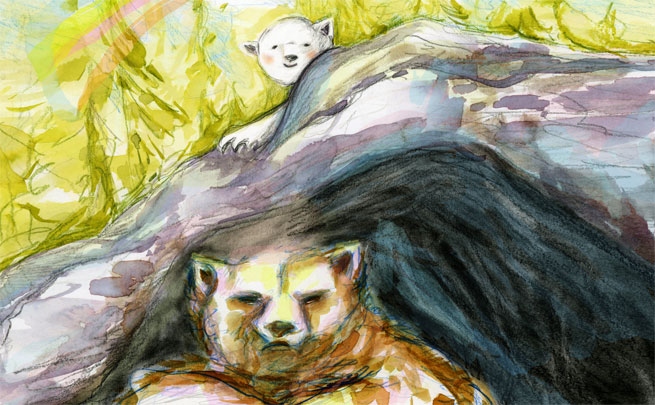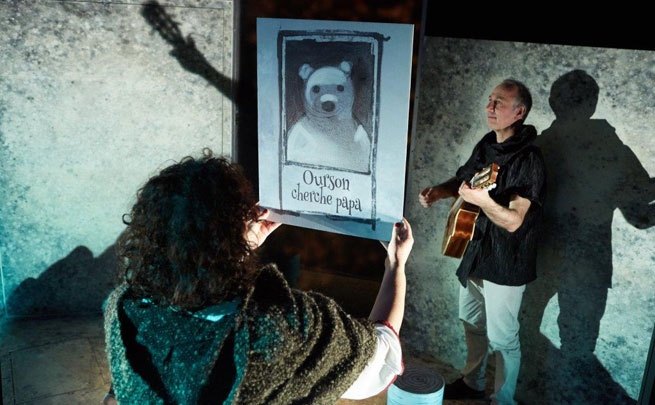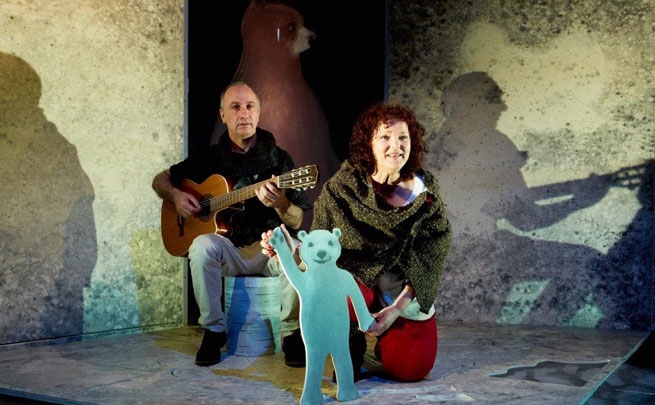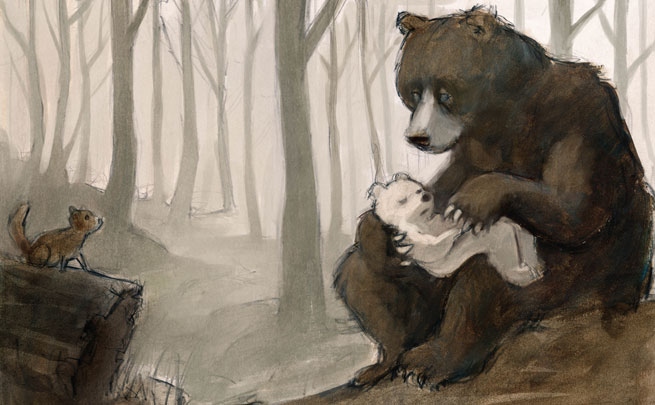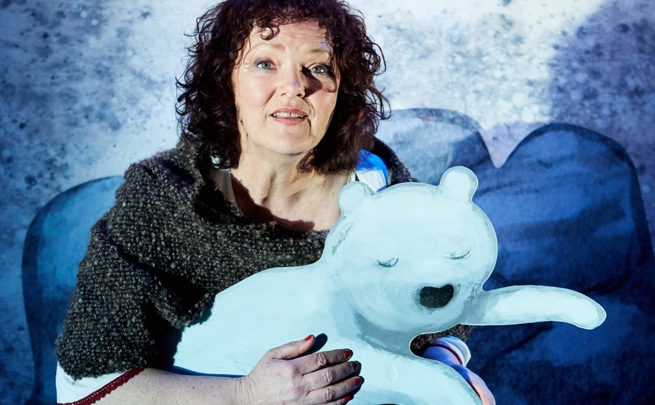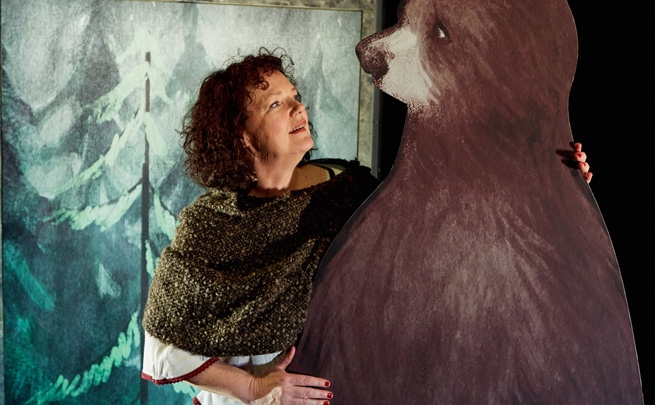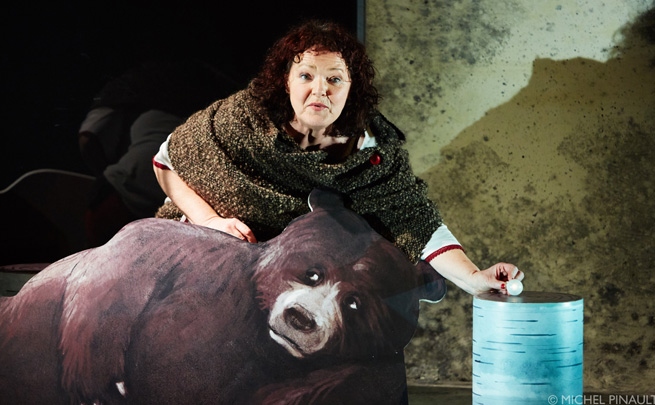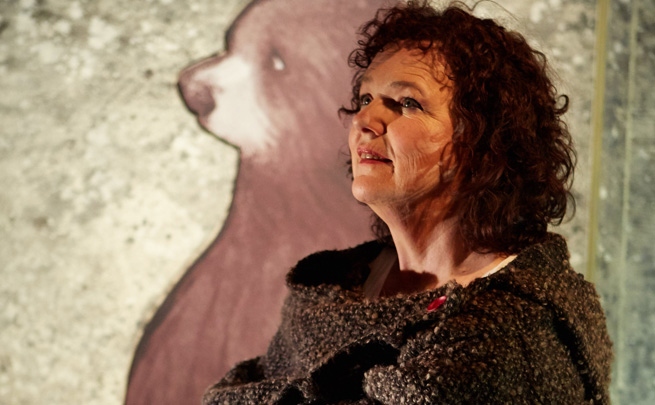 Written by Jasmine Dubé
Directed by

Jasmine Dubé and Jean-François Guilbault
Performance is approximately 45 minutes with no intermission.
Only 70 seats!
BEAR CUB SEARCHES FOR A PAPA BEAR
The storyteller and her guitar-playing friend welcome the audience into a warm and cozy milieu, and when everyone has settled in, the story begins. It's the tale of a gruff and solitary bear, and an irritating little fly that buzzes around him... One day, our furry hero has a dream: a pure white bear cub is calling to him. It's the start of a journey under vast northern skies.
Adapted from a children's book by author Jasmine Dubé and illustrator Jean-Luc Trudel, this cuddly show reminds us that love changes everything, and that it sometimes comes in unexpected shapes and colours.
Ma petite boule d'amour is part of a new initiative affectionately nicknamed "L'Enfanfreluche," a tribute to Kim Yaroshevskaya, that wonderful storyteller and star of the beloved children's TV series Fanfreluche.

Jasmine Dubé
Biting Into the Apple

Interview with Jasmine Dubé

You're an actor, writer, director and singer. Tell us about your multifaceted and versatile self.

There's always someone somewhere who will tell you you can't do everything. And unfortunately, it's true … For instance, in my own case I know I wouldn't make a very good tightrope walker, mechanic, electrician or scuba diver. But why look on the gloomy side when you could be lighting up the stars? I like to perform, write, sing, play with words and sounds. And when I make up stories, well, then I can do anything: walk along an electrical wire, assemble and disassemble an engine, and more!

I love theatre, I love the stage. I love life: it's a big apple that I bite into, even though I might lose a tooth, bite my tongue or swallow a seed. For me, acting, singing, playwriting—any kind of writing—all belong to the same family, the family of creativity, imagination, art and poetry.
With

Jasmine Dubé and Pablo Bonacina
Learn More:
Sets and costumes: Cassandre Chatonnier
Illustrations: Jean-Luc Trudel
Lighting: Cédric Delorme-Bouchard
Music: Jasmine Dubé and Christophe Papadimitriou
Technical direction and stage management: Charlotte Isis-Gervais
Produced by Théâtre Bouches Décousues