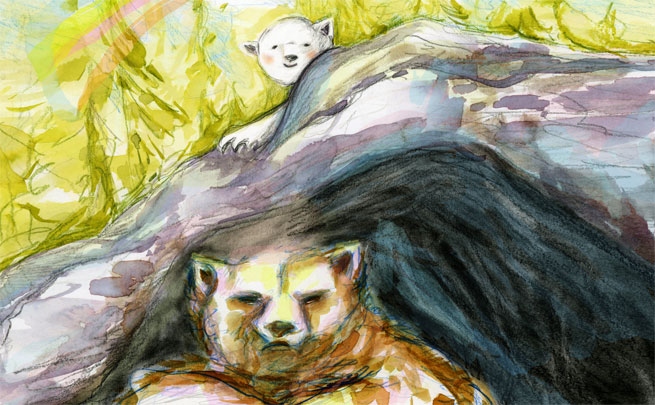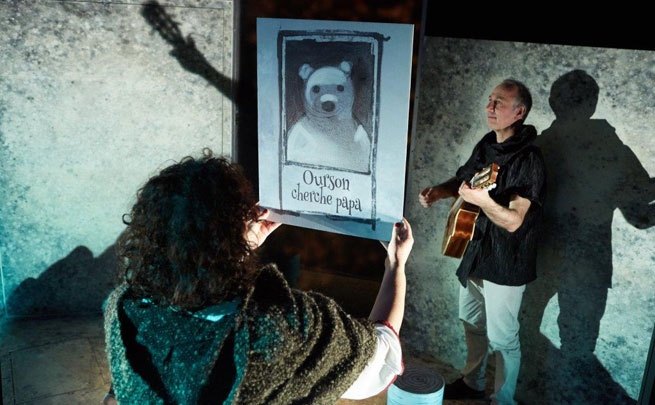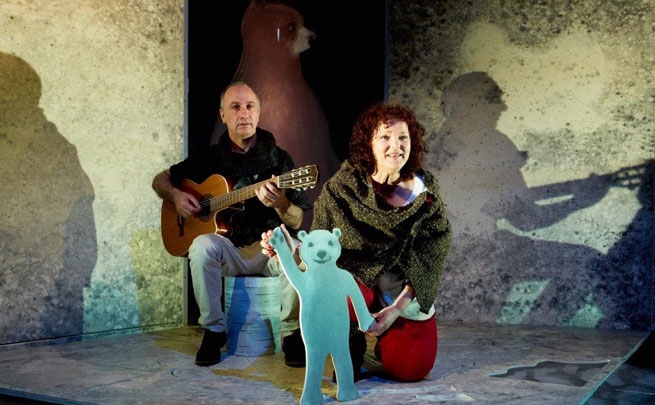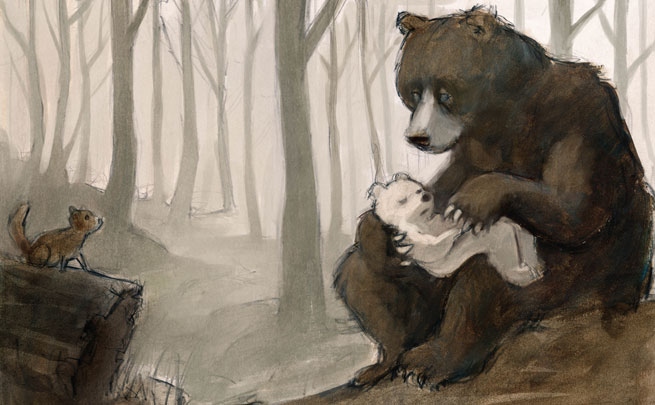 Written by Jasmine Dubé
Directed by

Jasmine Dubé and Jean-François Guilbault
Approximately 45 minutes with no intermission.
Only 70 seats!
Bear cub searches for a Papa Bear
The storyteller and her guitar-playing friend welcome the audience into a warm and cozy milieu, and when everyone has settled in, the story begins. It's the tale of a gruff and solitary bear, and an irritating little fly that buzzes around him... One day, our furry hero has a dream: a pure white bear cub is calling to him. It's the start of a journey under vast northern skies.
Adapted from a children's book by author Jasmine Dubé and illustrator Jean-Luc Trudel, this cuddly show reminds us that love changes everything, and that it sometimes comes in unexpected shapes and colours.
Ma petite boule d'amour is part of a new initiative affectionately nicknamed "L'Enfanfreluche," a tribute to Kim Yaroshevskaya, that wonderful storyteller and star of the beloved children's TV series Fanfreluche.

Jasmine Dubé
| Mon | Tue | Wed | Thu | Fri | Sat | Sun |
| --- | --- | --- | --- | --- | --- | --- |
| | | | | | | |
Sets and costumes: Cassandre Chatonnier
Illustrations: Jean-Luc Trudel
Lighting: Cédric Delorme-Bouchard
Music: Jasmine Dubé and Christophe Papadimitriou
Technical direction and stage management: Charlotte Isis-Gervais
Produced by Théâtre Bouches Décousues