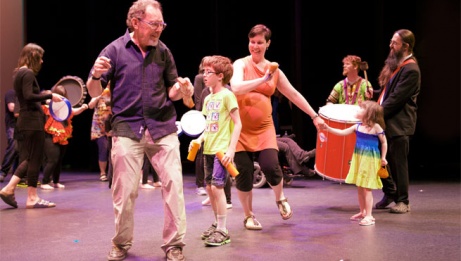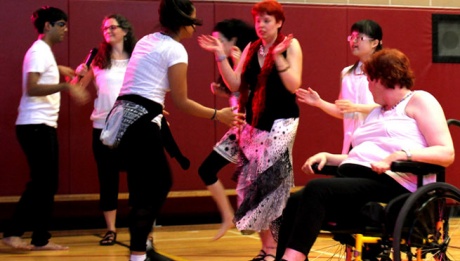 ≈ 2 hours · No intermission
Don't miss this light-hearted and rigorous dance party for children and adults of diverse minds and bodies! This is your chance to explore an inclusive dance and sound environment where you'll be guided through participatory movement and music exercises. Experienced dancers and new movers are equally welcome for this accessible and barrier-free dance party for families and people of all ages and abilities.
Help us celebrate and create the inclusive Canada we want for our next 150 years!
The Inclusive Dance Party! is an artistic collaboration between Propeller Dance Company, Ottawa's mixed-abilities dance company, and composer-musician Jesse Stewart.