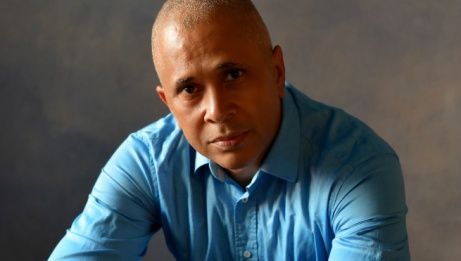 Music
Piano
Jazz
Global music
Canadian
"Miguel's writing is tremendous. It's authentic and it's contemporary. Miguel is the real thing." Roddy Ellias, Ottawa Citizen
English

≈ 45 minutes · No intermission
From Cuba to Canada, the musical stylings of Miguel De Armas are nothing short of brilliant. The Havana-born pianist has recorded more than 50 albums and collaborated with an array of Cuban legends, including Compay Segundo. In 1988, he co-founded NG La Banda, a group single-handedly responsible for creating the Cuban salsa offshoot called timba.
Now based in Ottawa, Miguel brings his bright Latin beat to the festival's Canada Stage series for a performance that is nothing short of a master class in original Cuban rhythms – airy, feel-good jazz that spreads itself comfortably in all directions and into all kinds of music. Effortlessly weaving Cuban and North American jazz in a wonderfully eclectic way, Miguel remains a stalwart in the world of Cuban music, a keyboard colossus with a rapidly growing Canadian following.
This concert is part of Canada Scene's free Scene@6 series. Running every evening at 6:00 from July 2 to 23, the series showcases this country's top folk, roots, world, and jazz artists in the NAC's new Atrium.