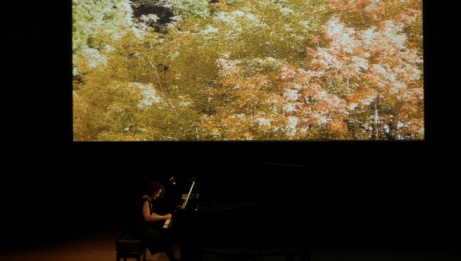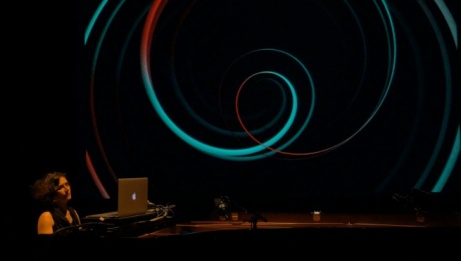 Music
Classical music
Piano
Canadian
Visual Arts
Film
"The test of a great recording is whether you find yourself temporarily unable to live without it. For certain overlapping periods this year, I couldn't stop listening to… Ann Southam's immense, mysterious piano piece Simple Lines of Enquiry." Alex Ross, The New Yorker
Program includes:
Machine for Taking Time by David Rokeby alongside Ann Southam's Simple Lines of Enquiry
Surface Tension by Eve Egoyan and David Rokeby
In celebration of the National Gallery of Canada's recent purchase of David Rokeby's Machine for Taking Time, the Music & Beyond festival presents a special concert of collaborative works with celebrated pianist Eve Egoyan. This project marries Egoyan's live performance of the late Canadian composer Ann Southam's celebrated composition Simple Lines of Enquiry with Rokeby's remarkable video installation.
Egoyan and Rokeby also collaborate on Surface Tension, an interdisciplinary work for disklavier (an acoustic piano with a computer interface) and interactive video. Egoyan's performance at the keyboard is transformed and interpreted by a computer into live visual images projected onto a screen rising from the body of the piano.
Eve Egoyan's intuitive musicality, insightful attention to detail, and pianistic virtuosity have made her one of the world's most sought-after interpreters of contemporary music. David Rokeby is a Toronto-based artist who works with a variety of digital media to critically explore the impact these media are having on contemporary human lives.
Presented by Music & Beyond in collaboration with the NAC's Canada Scene.