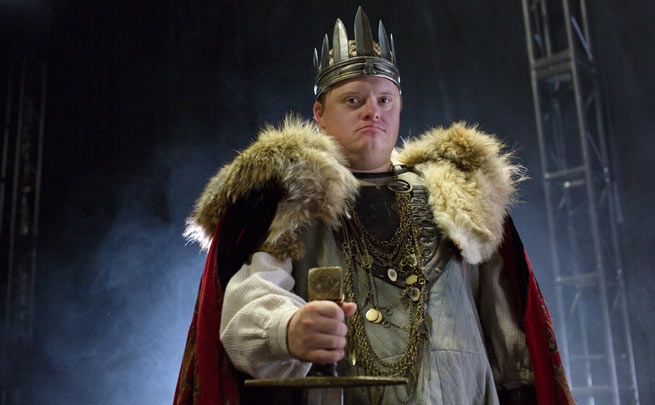 King Arthur, Niall McNeil
Photo: Tristan Casey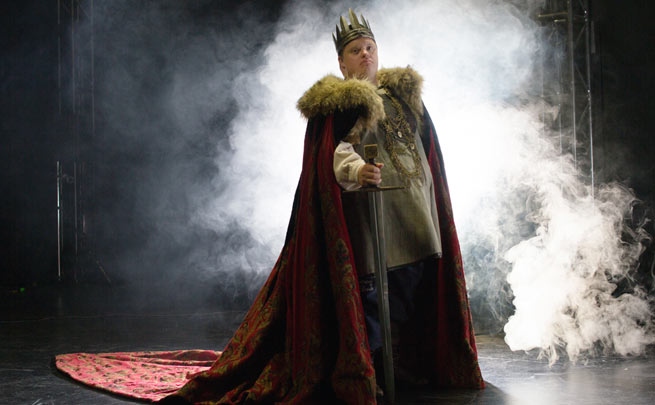 King Arthur, Niall McNeil
Photo: Tristan Casey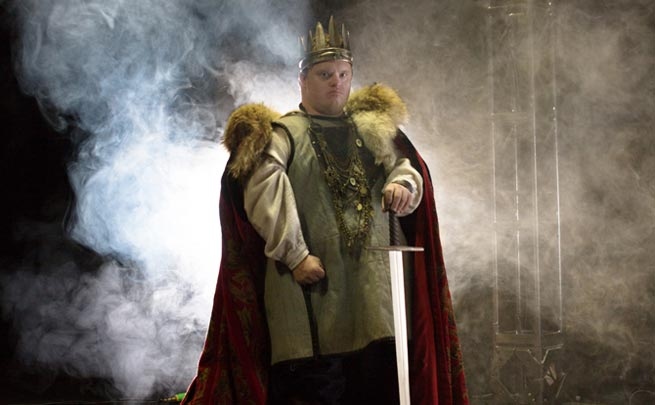 King Arthur, Niall McNeil
Photo: Tristan Casey
NAC English Theatre Collaboration
Creation

Niall McNeil and Marcus Youssef

Director

James Long

Music

Veda Hille

With Niall McNeil
Amber Funk-Barton
Andrew Gordon
Tiffany King
Nicola Lipman
Anton Lipovetsky
Billy Marchenski
Lucy McNulty
Matthew Tom-Wing
Marcus Youssef
Niall McNeil is an accomplished actor whose life experience includes Down syndrome. Together with Canadian theatre-makers Marcus Youssef and James Long, he has created his version of the archetypal story of King Arthur, with original songs and music by Canadian alt-songstress Veda Hille. Defying categorizations like "fictional" and "real," King Arthur's Night draws on the source material, pop culture, and Niall's personal life. The result constantly subverts expectations.
Featuring a fully integrated professional cast of actors with and without Down syndrome, King Arthur's Night delightfully redefines what is possible in theatre, in language, and in the stories that define our world.

Commissioned by the Luminato Festival, coproduced by the National Arts Centre in collaboration with NAC's English Theatre.
| Mon | Tue | Wed | Thu | Fri | Sat | Sun |
| --- | --- | --- | --- | --- | --- | --- |
| | | | | | | |
| | | | | | | |