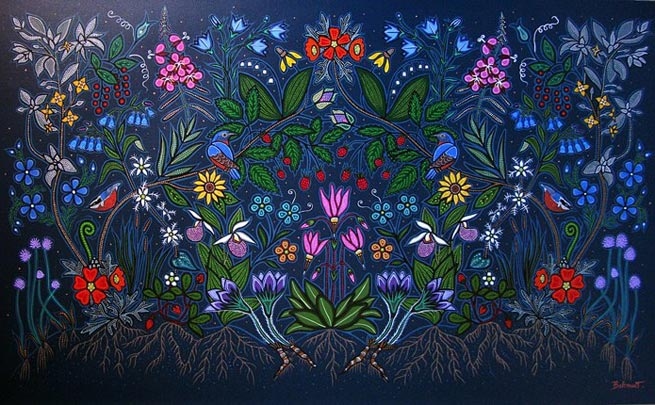 Christi Belcourt, Family, 2011, acrylic on canvas, 91 x 152 cm.
Courtesy of the artist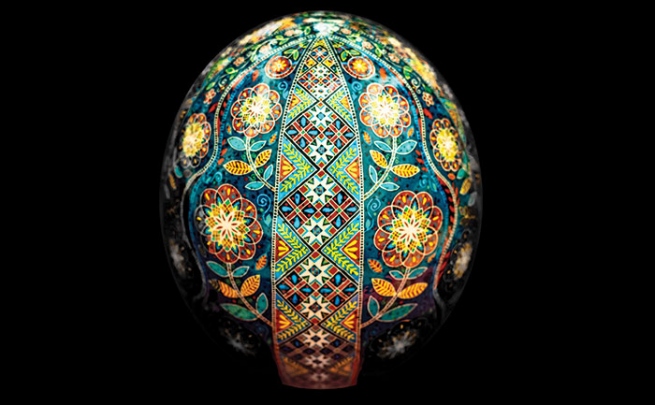 Myrosia Humeniuk, Spring Wonder, 2017, dye on ostrich egg, 17 x 13 x 13 cm.
Courtesy of the artist. Photo: Pierre Laporte Photography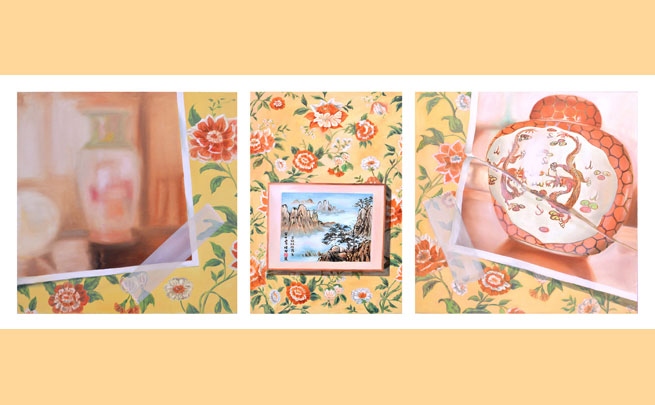 Florence Yee, Second Generation, (triptych), 2016, oil on canvas, 91 x 91 cm (each panel).
Courtesy of the artist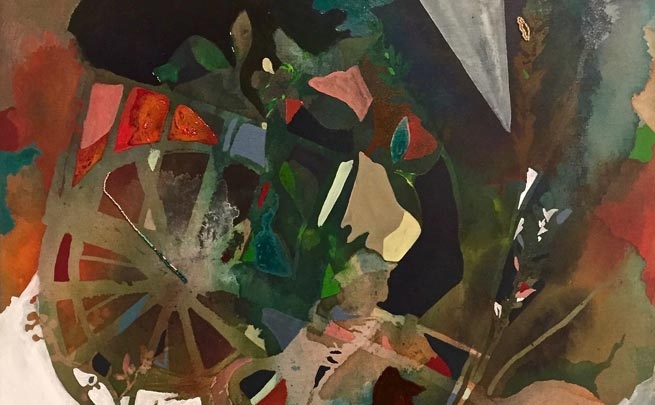 Kelly Duquette, I forgot who, I was but now I remember series series (1 of 3), acrylic, pigment, pouring medium, beads and thread on linen, 76 x 91 cm. (detail)
Courtesy of the artist
Opening reception: June 22, 2017, 5:30 pm
Jaime Koebel is an artist and educator, and the founder of Ottawa's Indigenous Walks. For the City of Ottawa's Karsh-Masson Gallery, Koebel has brought together a stellar group of Indigenous and non-Indigenous artists to explore how mapping, through floral imagery, includes ways of organizing, presenting, and knowing the world.
In Indigenous and non-Indigenous floral culture, the use of flowers in art objects becomes a marker of cultural identity, as well as a source of beauty and an act of elegance. Cultural identity through floral symbolism provides a source of distinct ​placement and allows cultural mapping through art objects.
Presented by the Karsh-Masson Gallery in collaboration with the NAC's Canada Scene.
Curated by

Jaime Koebel

Artists

Barry Ace

Christi Belcourt

Simon Brascoupé

David White Deer Charette

Kelly Duquette

Myrosia Humeniuk

Nathalie Mantha

Florence Yee