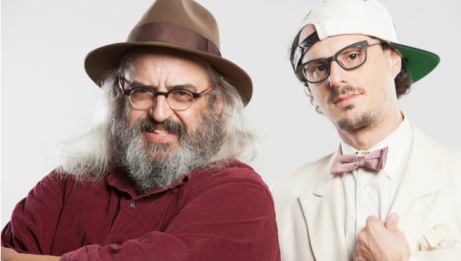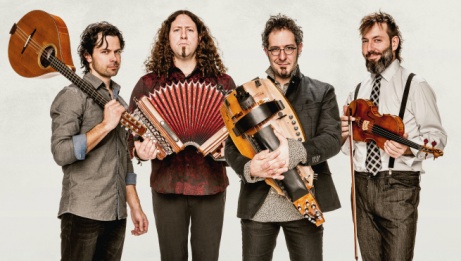 Francophone
Music
Singer/Songwriter
Canadian
Come swing to the boisterous rhythms of the grand masters of Quebec trad music!
In this impressive double-bill performance, multi–award‑winning Quebec prog folk group Le Vent du Nord will take the stage in the first half of the show. Nicolas Boulerice on hurdy-gurdy, Olivier Demers on fiddle, Réjean Brunet on accordion, and Simon Beaudry on guitar – has galvanized audiences on 5 continents.
Then it's over to the inimitable Yves Lambert and his unlikely sidekick, Socalled. Taking a contemporary approach to tradition, Yves and Socalled revisit the music of many an old-fashioned Quebec kitchen party and reinvent it for a modern audience.
A key figure on the Quebec traditional music scene for over 40 years, Yves Lambert has brought traditional folk back into the spotlight, first as a founding member of La Bottine Souriante, then, since 2003, through his work with various trad musicians. In his recent collaboration with Socalled (hailed as the creator of klezmer hip hop), Yves revisits some of his career hits, interweaving a big‑band sound with electro, Motown, and rap.
This concert will have you dancing with delight!