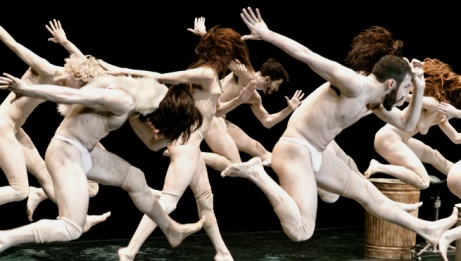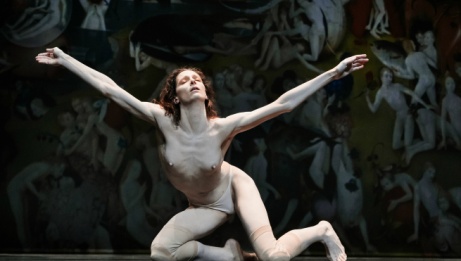 Dance
Contemporary
Canadian
" Chouinard successfully pulls off the feat of actually bringing the Bosch triptych to life. " Dina Ruttle, Tanzchrift, Vienna
Since 1978, world-renowned choreographer and performer Marie Chouinard's startling and evocative works have reflected her belief that dance is a sacred art and the human body is the vehicle for that art. With each new piece (and she has created more than 50), Marie crafts a completely new and compelling universe for us to inhabit. Hieronymus Bosch: The Garden of Earthly Delights is her latest creation.
Featuring a talented ensemble, the work delves into the mysterious imagery of Hieronymus Bosch's most famous and ambitious surviving painting, exploring temptation and the dangers of perfect liberty and bringing to life the fantastical imagery and fertile landscapes depicted in the triptych's three panels – from paradise to the garden of earthly delights and beyond.
A true national treasure, Marie Chouinard is Founder and Artistic Director of Compagnie Marie Chouinard, Founder and President of the Prix de la Danse de Montréal, Director of Dance at the Venice Biennale, Associate Dance Artist of Canada's National Arts Centre, and winner of the 2016 Governor General's Performing Arts Award for Lifetime Artistic Achievement.
Presented by the NAC's Canada Scene and the Canada Dance Festival.