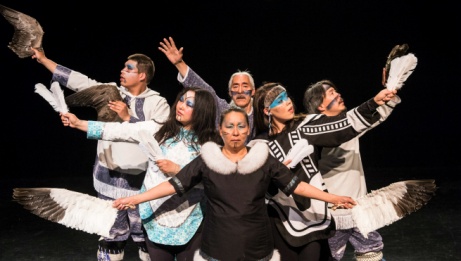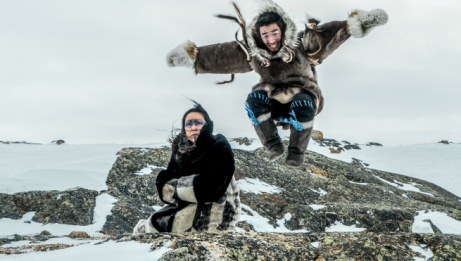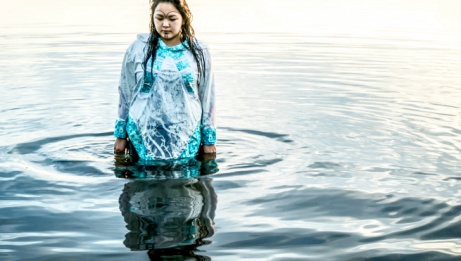 Music
Theatre
Storytelling
"A multimedia production about the fight of good versus evil" Sima Sahar Zerehi, CBC News
Kiviuq is an eternal wanderer and the legendary hero of Inuit stories from across Canada's Arctic. Spirits, animals, and treacherous creatures wreak havoc in his world, and travelling by kayak, Kiviuq calls on his supernatural powers and spirit guides to overcome the obstacles he encounters in his travels. Kiviuq Returns is a new creation that brings together music, dancing, brilliant costumes, elder storytelling, and Inuit actors of all ages to recount Kiviuq's heroism, f​rom ancient times through colonization and a future illuminated by story and song.
Produced by Qaggiavuut

The Qaggiq Performing Arts Collective is led by the Qaggiavuut! Society, a Nunavut-based non-profit arts organization that develops and nurtures Inuit performing artists through the Qaggiq Project to help build a performing arts infrastructure in Nunavut. Qaggiq received the prestigious Arctic Inspiration Prize in 2016.
Please note: For all ages, but with strong imagery and subject matter.
Performed entirely in Inuktitut, with screen-projected depictions.