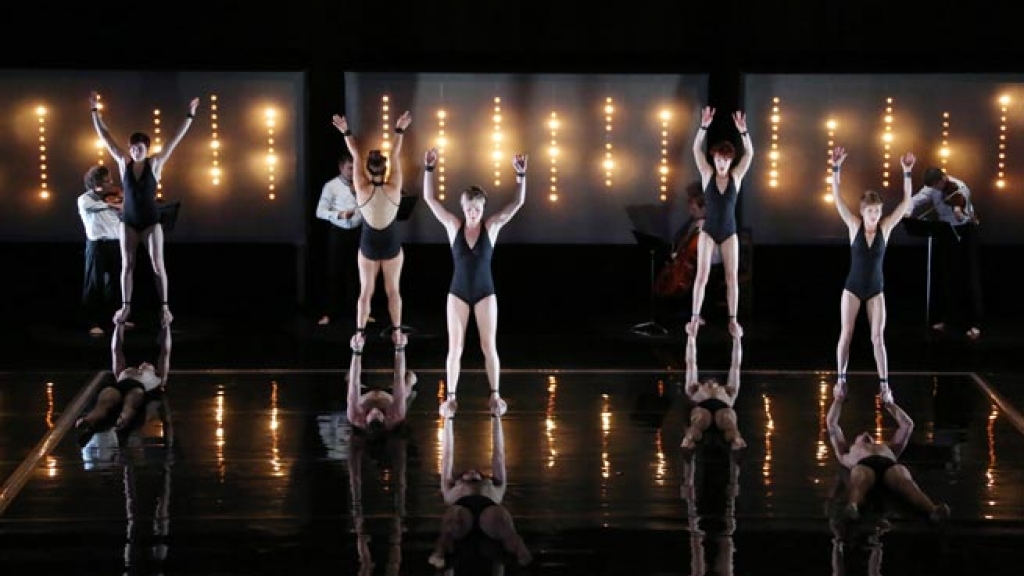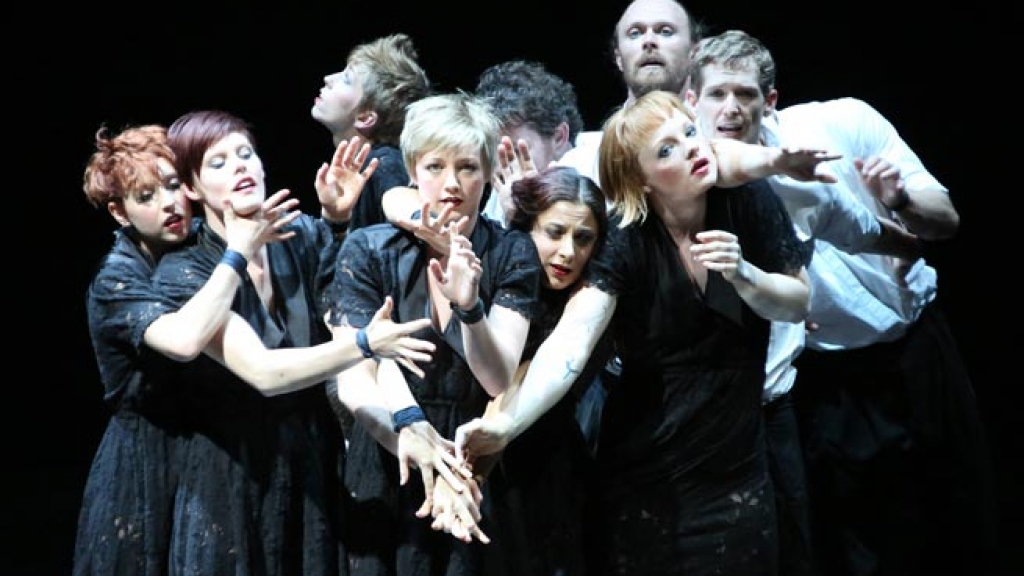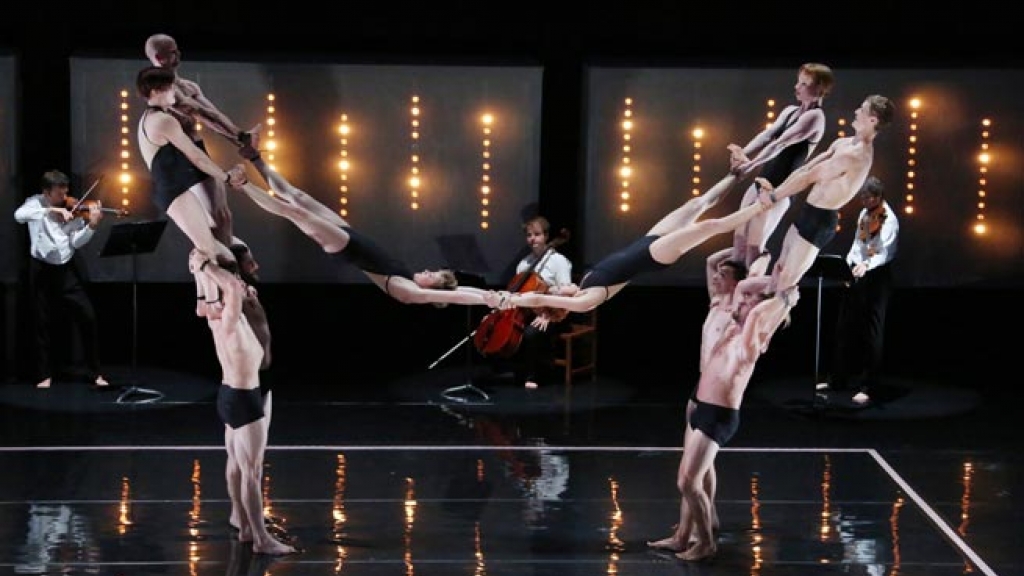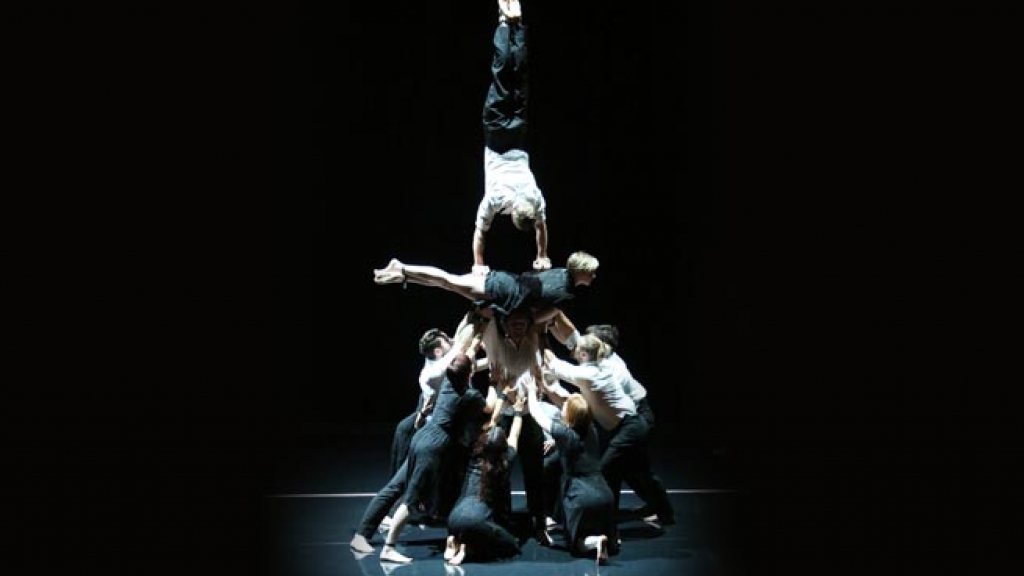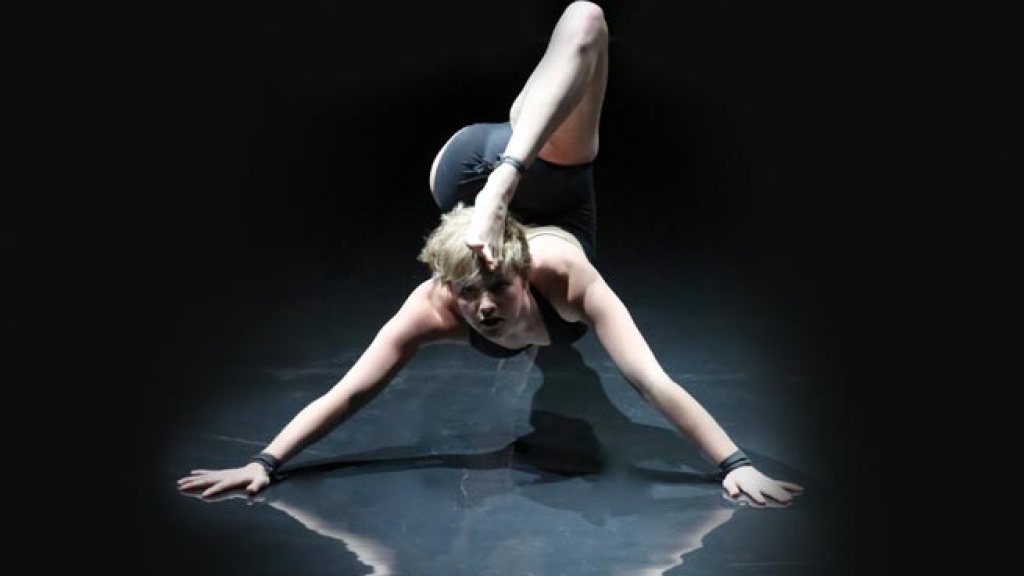 "It's circus with brains, not just brawn – often witty and genuinely emotional. Circa make you gasp in awe…" Lyn Gardner, The Guardian (UK)
Bilingual

≈ 80 minutes · No intermission
Testing the limits of their art form, internationally acclaimed Australian innovators Circa blur the lines between circus, dance, movement and theatre in works that are visually and emotionally arresting. In Opus, 14 astonishingly acrobatic dancers move from dislocated stillness to violent explosions, morphing into fantastic geometries of bodies soaring through space.
Russian composer Dmitri Shostakovich's passionate and deeply moving quartets – performed live on stage by France's internationally acclaimed Debussy String Quartet – form the musical and dramatic spine of a red-hot fusion of extreme acrobatics, lyrical movement and group choreography.

A Nuits de Fourvière production (department of Rhône)
Co-producers: Les Théâtres de la Ville de Luxembourg; Barcelona Grec Festival; Cirque-Théâtre (Elbeuf); düsseldorf festival!; Barbican Theatre (London); CACCV Espace Jean Legendre (Compiègne). This project has been assisted by the Australian Government's Major Festivals Initiative, managed by the Australia Council, its arts funding and advisory body, in association with the Confederation of Australian International Arts Festivals, the Brisbane Festival, the Perth International Arts Festival and the Melbourne Festival.
Circa acknowledges the assistance of the Australian Government through the Australia Council, its arts funding and advisory body, and the Queensland Government through Arts Queensland. The Debussy Quartet acknowledges the support of France's Ministry of Culture and Communication, the Auvergne-Rhône-Alpes region, the City of Lyon and Spedidam.