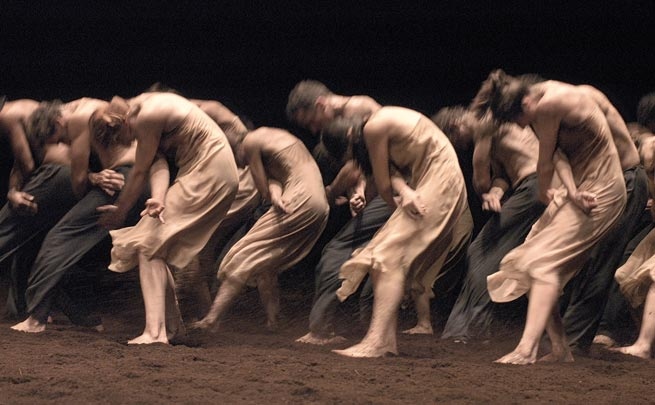 The Rite Of Spring Ensemble.
Ulli Weiss © Pina Bausch Foundation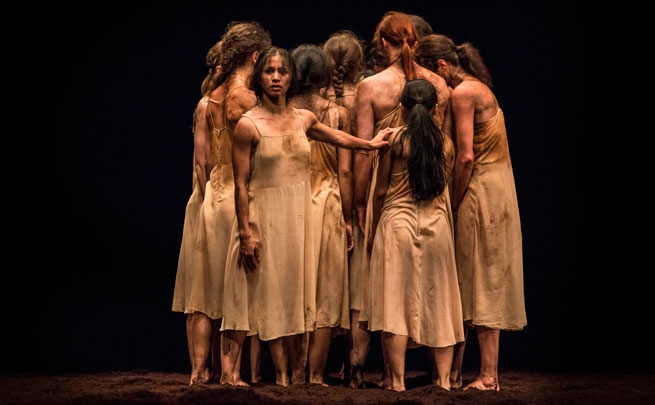 The Rite Of Spring Ensemble.
Ludovica Bastianini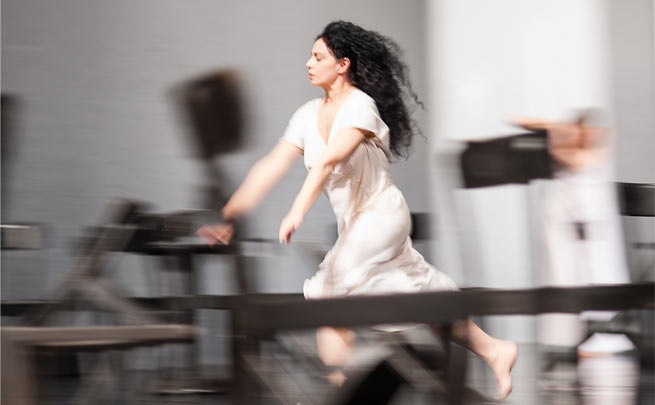 Aida Vainieri in Café Müller.
Jochen Viehoff
Exclusive Canadian Engagement
NAC Presentation
With her credo – finding a language for life – Pina Bausch was uniquely eloquent. Working in an intimate and truly collaborative partnership with her dancers, Bausch created works that speak to her fascination with primitive human experiences. Café Müller and The Rite of Spring are two of her most important, and NAC Dance is thrilled to offer audiences a rare chance to discover these landmark creations in an exclusive evening of superb artistry.
In the hauntingly moving Café Müller (1978) – a semi-autobiographical exploration of memory – highly charged and dramatic tension is juxtaposed against the poignant beauty of arias from Purcell's operas. And in her masterpiece The Rite of Spring (1975), an earth covered stage sets the scene for 34 dancers who magnificently portray the barbaric ritual with gut-wrenching movements, fiercely driven by Stravinsky's groundbreaking score.
NOTE: partial nudity
Performance rights: Verlag der Autoren (Frankfurt am Main), representing Pina Bausch Foundation. Music rights: Boosey & Hawkes Bote & Bock GmbH (Berlin), for Hawkes & Son Ltd. (London).
… an astonishing pairing – one hot, dark and terrifying; the other pale and elusive. Both show how Bausch, even at the beginning of her career, was able to combine movement of shocking visceral intensity with stage visions of often hallucinogenic strangeness.

Judith Mackrell, The Guardian
| Mon | Tue | Wed | Thu | Fri | Sat | Sun |
| --- | --- | --- | --- | --- | --- | --- |
| | | | | | | |