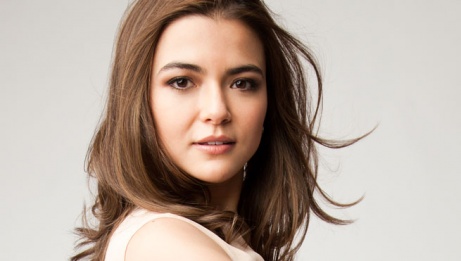 Music
Classical music
Violin
Culinary events
Bilingual

≈ 90 minutes · No intermission
The commissioned orchestration of Glenn Gould's String Quartet has been postponed to a future season.
Sixteen swans flying through the April sky inspired the final movement of Jean Sibelius's Fifth Symphony. "One of the great experiences of my life! God, how beautiful," he wrote in his diary, alongside a jotting of musical notes that became the symphony's famous 'swan' theme. Let your heart soar with the timeless beauty of Sibelius' music in this evening dedicated to the Finnish master, featuring renowned Canadian violinist Karen Gomyo. Hailed by the Chicago Tribune as "a first-rate artist of real musical command, vitality, brilliance and intensity," Gomyo displays her virtuosity in Sibelius's ravishingly complex Violin Concerto in D minor.
Music. Food. Wine. Friends.
A Perfect Way to Enjoy it All.
Unwind at the end of your week with our wildly popular Casual Fridays!
5:30 PM Pre-concert 5 à 7 with music from Super Awesome Club in the City Room, OPEN TO ALL whether or not you attend the concert. Enjoy cocktails and tapas, available for purchase. All tapas are prepared by the NAC culinary team drawing inspiration from individual Casual Fridays concerts for an original and authentic flair. You can purchase tapas tickets onsite the night of the concert at a price of $8 per tapa. Tickets are valid for any Casual Fridays performance during the 2017/18 season.
7 PM 90-minute NAC Orchestra concert without intermission. Each invited, guest concert host connects with musicians to provide a deeper understanding of the music and lets you experience the orchestra in a directly personal way.
8:30 PM Post-concert party in the City Room, OPEN TO ALL whether or not you attended the concert. Mix and mingle with fellow music lovers and NAC Orchestra musicians!