Glenn Gould's String Quartet
Casual Fridays with the NAC Orchestra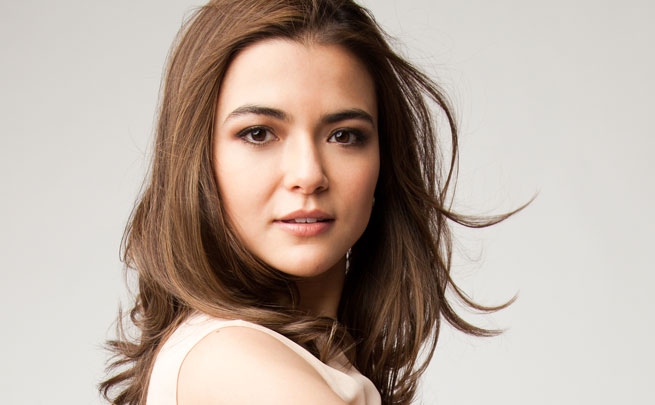 Karen Gomyo
Gabrielle Revere
World Premiere
NAC Commission
Approximately 90 minutes with no intermission.
Sibelius Violin Concerto
GOULD (orch. Di Castri) String Quartet*
Gould as Never Before
Never before has Glenn Gould's Opus No. 1 been performed by a full symphonic orchestra. That will change when NACO takes the stage in this world premiere orchestration of Gould's String Quartet. Arranged by internationally-renowned composer Zosha Di Castri, this concert offers a once-in-a-lifetime opportunity to hear the work of the Canadian classical music genius, interpreted in full symphonic glory. For Gould fans, it's an event not to be missed.
*World premiere; NAC Orchestra commission
Music. Food. Wine. Friends.
A Perfect Way to Enjoy it All.
Unwind at the end of your week with our wildly popular Casual Fridays!
5:30 PM Pre-concert 5 à 7 with music from Super Awesome Club in the Southam Hall Lobby, OPEN TO ALL whether or not you attend the concert. Enjoy cocktails and tapas, available for purchase. All tapas are prepared by the NAC culinary team drawing inspiration from individual Casual Fridays concerts for an original and authentic flair. You can purchase tapas tickets onsite the night of the concert at a price of $8 per tapa. Tickets are valid for any Casual Fridays performance during the 2017/18 season.
7 PM 90-minute NAC Orchestra concert without intermission. Each invited, guest concert host connects with musicians to provide a deeper understanding of the music and lets you experience the orchestra in a directly personal way.
8:30 PM Post-concert party in the Main Foyer, OPEN TO ALL whether or not you attended the concert. Mix and mingle with fellow music lovers and NAC Orchestra musicians!