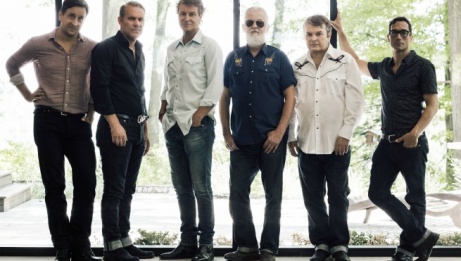 Music
Singer/Songwriter
Folk
Canadian
Special offer! A digital download of Blue Rodeo's new album, 1000 Arms (available October 28), is included with every ticket you order for this show. You will receive an email with instructions on how to receive your download following your ticket purchase.
One of Canada's most iconic bands, Blue Rodeo released their 14th studio album, 1000 Arms on Friday, October 28. The group also announced that they will head back out on the road in 2017 performing news songs for fans with 30 concerts scheduled in 23 cities, beginning January 11, 2017 in Thunder Bay.
In the thirty years since forming, Blue Rodeo has sold over 4 million albums, won countless Juno awards, been inducted into the Canadian Music Hall of Fame, received a star on Canada's Walk of Fame, been named to the Order of Canada and have been honoured with the Governor General's Performing Arts Award.
Blue Rodeo is: Jim Cuddy (vocals/guitar), Greg Keelor (vocals/guitar), Bazil Donovan (bass), Glenn Milchem (drums/vocals), Bob Egan (guitar/pedal steel, mandolin), Mike Boguski (keyboards), Colin Cripps (guitar/vocals).