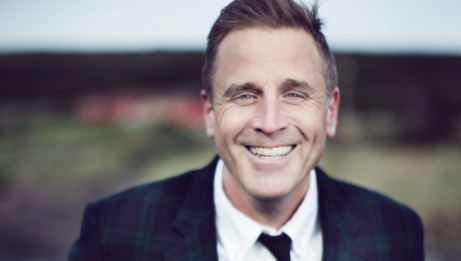 Music
Singer/Songwriter
Pop
Folk
Born in Carbonear, Newfoundland, a town of fisherman and shipbuilders with a population of barely 5000.

Séan's love for Newfoundland and Labrador folk songs shot him to international fame as a founding member of the renowned group Great Big Sea. After millions of albums sold, countless hit songs, and record breaking tours around the world, Séan realized that his 20 years with the band had to stop.

In January 2014 Séan released his first post-GBS album. Produced by Joel Plaskett, "Help Your Self" is the sound of a man facing his demons and ultimately overcoming them. The songs helped him deal with his issues of addiction and abuse and showed him how to find strength in pain.
Séan's journey to find his own peace, love, and happiness continues through his new music. "You Know I Love You" is a happy collection of songs sung by a man intent on sharing his joy directly with you. The world has changed. Today the only thing left between Séan's music and those who wish to share it is a cellphone. Despite how small social media has made the world, and how it has included all of us into the same conversation with a simple hashtag #, the basic human quest for a connection to something real is too difficult to fit in just 140 characters. Luckily, through the years of technological advancement and subsequent social change, two universal energies remain constant— Music and Love.

Produced once again by Joel Plaskett, and with an original piece of artwork per song by singer/songwriter Meaghan Smith, Séan is trying to find a balance somewhere between analogue and Tinder in a world where the connection we all want can't seem to keep up with technology. Love and music... maybe the hippies were on to something.