The Associates
Étude no 1 / A Picture of You Falling / Echo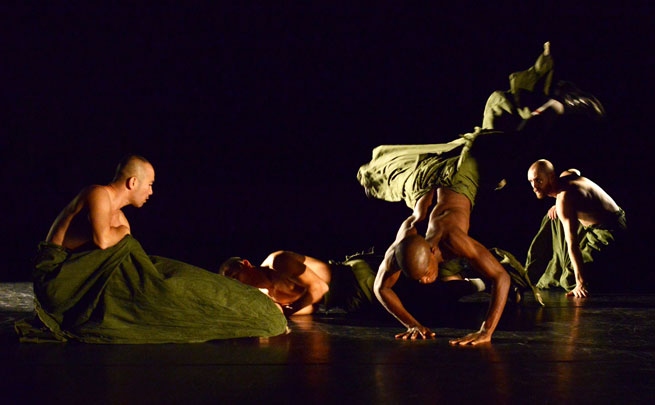 Toronto Dance Theatre, Echo
Guntar Kravis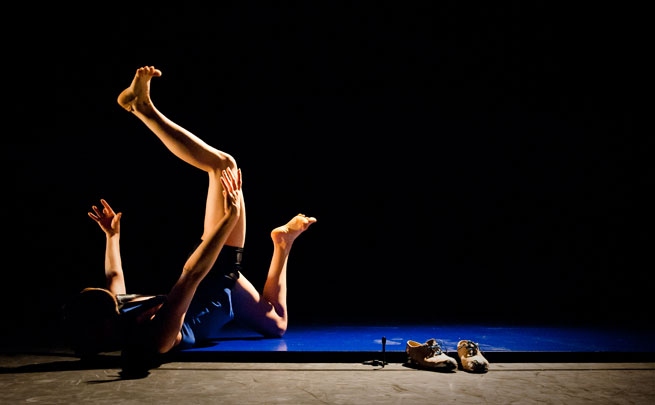 Lucie Mongrain in Étude no 1 for whom the work was created in 2001.
Sylvie-Ann Paré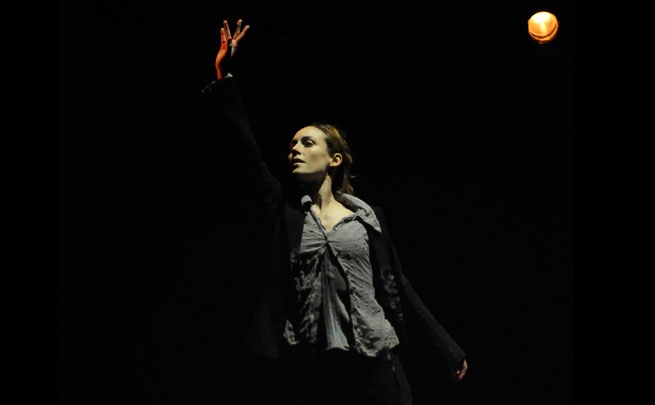 Anne Plamondon in A Picture of You Falling
Michael Slobodian
Initiated to create and foster a mutually enriching community of artists, the NAC Associate Dance Artists program bears witness to the enormous wealth of dance talent in Canada. These remarkable evenings feature Marie Chouinard's legendary solo Étude no 1 danced in steel-toed shoes; Crystal Pite's A Picture of You Falling performed by the astonishing duo of Anne Plamondon and Peter Chu; and Christopher House's dynamic Echo, in which ten dancers from Toronto Dance Theatre inhabit a world of beautiful creatures, dark angels and lost souls.
__________
Co-producers: A Picture of You Falling, Canada Dance Festival (Ottawa). Étude no 1, ImPulsTanz – International Dance Festival (Vienna), Canada Dance Festival (Ottawa)
"We're thrilled to be presenting three of our remarkable Associate Dance Artists on this unique program – a wonderful opportunity to see some of the finest Canadian choreographic talents."

Cathy Levy