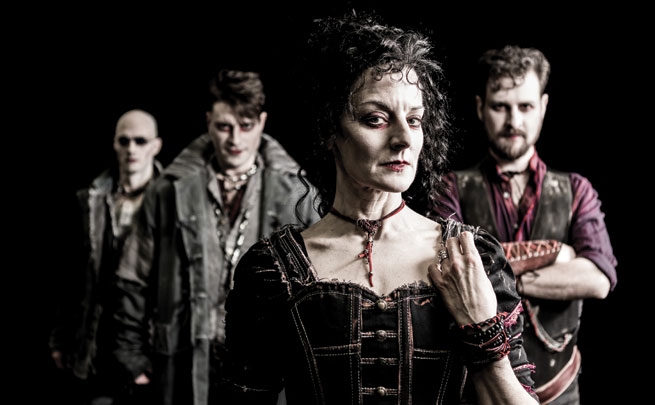 Kris Joseph, Scott Walters, Jan Alexandra Smith, David Leyshon
DBPhotographics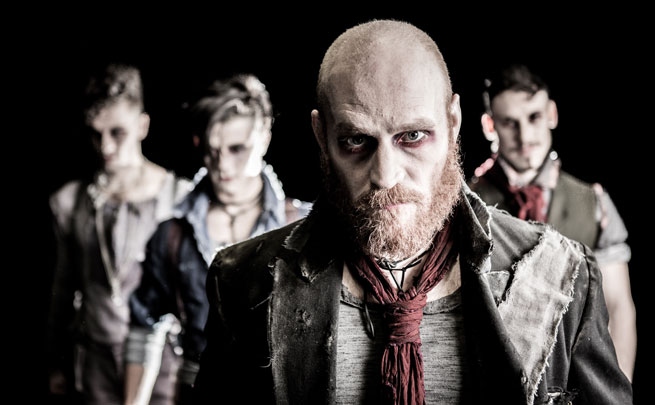 Benjamin Wardle, Lucas Meeuse, Carson Nattrass, Eric Morin
DBPhotographics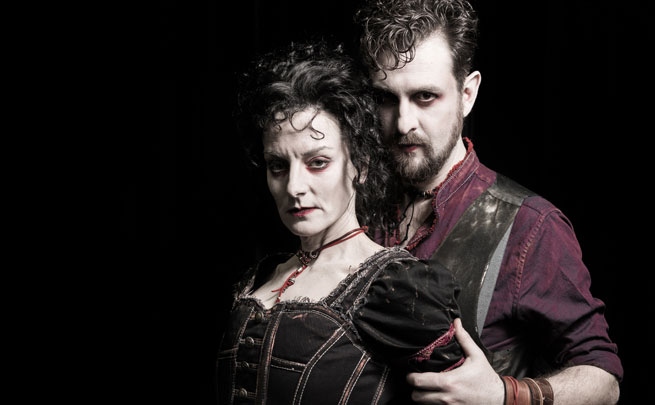 Jan Alexandra Smith and David Leyshon
DBPhotographics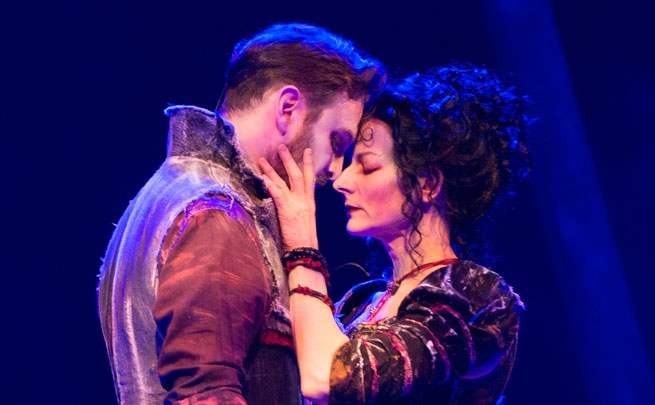 David Leyshon and Jan Alexandra Smith
David Cooper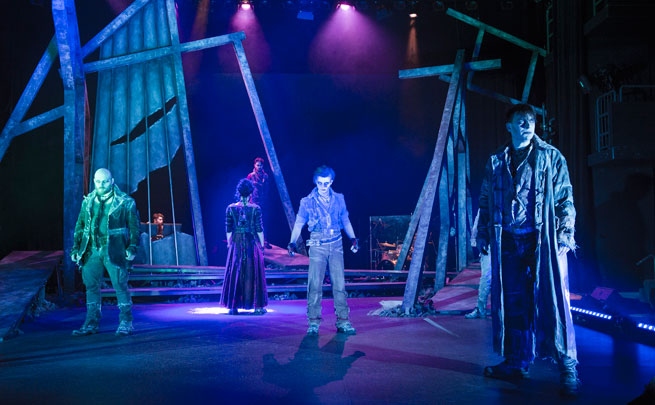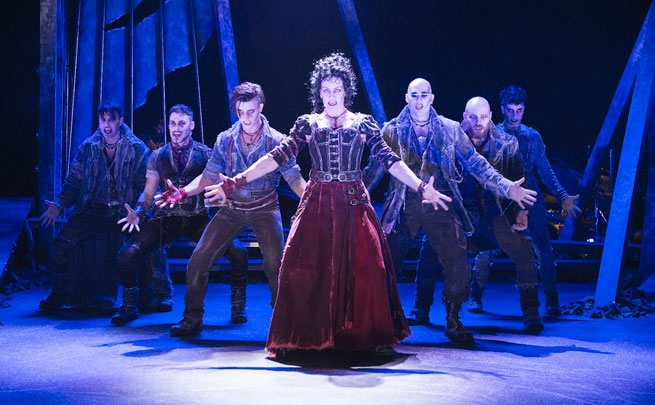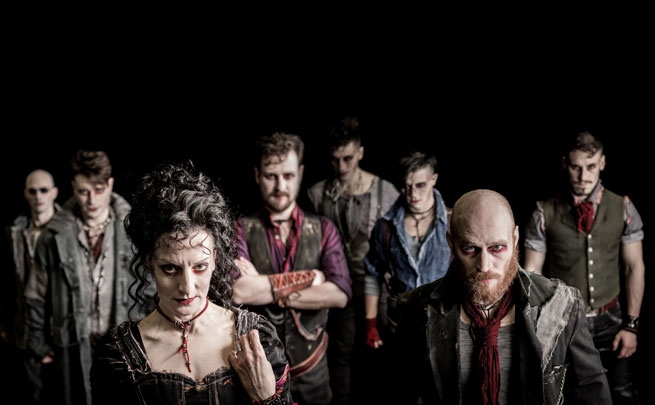 Ensemble
DBPhotographics
NAC English Theatre Collaboration
Written, composed & directed by

Jonathan Christenson
Approximately 2 hours and 20 minutes including intermission.
Produced by Catalyst Theatre (Edmonton) in collaboration with Canada's National Arts Centre | Premiere commissioned by the Citadel Theatre (Edmonton)
The ghosts of the Donnellys return to tell their side of things. A raucous, wall-of-sound rock opera, Vigilante tells the explosive true tale of a ruthless Irish immigrant family and an entire town bent on revenge. Based on the unsolved 1880 massacre of Ontario's notorious Donnelly family, Vigilante is a stomping, swaggering and compulsively watchable story about frontier justice. This outlaw offspring of Sweeney Todd and The Threepenny Opera walks the razor's edge – aggressively inventive, visually stunning and absolutely electrifying. Vigilante marks the return of Edmonton's astonishing Catalyst Theatre (Nevermore), following major tours to London and New York.
"I saw this piece twice: once in Fort McMurray, and again in Edmonton after Catalyst had returned from the off-Broadway run of their original production Nevermore. I loved both iterations but the steampunk style and pulsing fury of the music was deep in my bones by the second viewing. Now to see it again will satisfy a craving that I've had ever since." – Jillian Keiley, Artistic director, NAC English Theatre
Audience Advisory
Recommended for ages 14+. Contains strong language and mature themes
"History — Canadian history! — doesn't just rock, it comes at you with an aggressive and explosive energy in the thrilling new rock 'musical' from Catalyst Theatre."

The Edmonton Journal
featuring

Jan Alexandra Smith

Kris Joseph

David Leyshon

Lucas Meeuse

Eric Morin

Carson Nattrass

Scott Walters

Benjamin Wardle