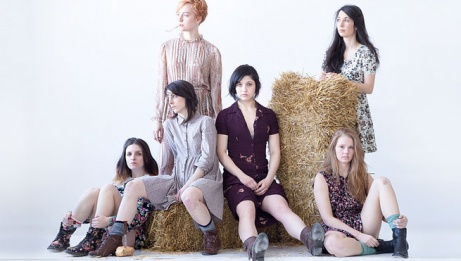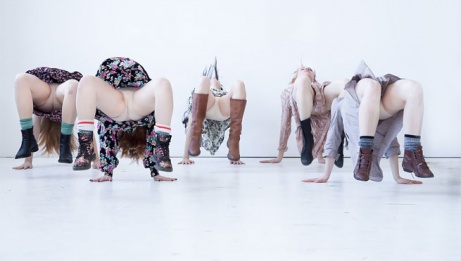 ""Poetic and entertaining, Sans lactose is bitingly humorous."" Nayla Naoufal, Le Devoir
Unpretentious, fresh and alluring, La Grande Fente – a youthful, all-female company from Montreal – perform physically virtuosic, accessible dance works conceived with a great sense of humour (and the slightest self-deprecation). The company returns to the Canada Dance Festival in 2016 to perform Sans Lactose on the stage of Ottawa's newest theatre, the completely refurbished La Nouvelle Scène.
Choreographed by company founder Isabelle Boulanger, Sans Lactose projects a group of women in a world where they are free to conform to their own identities. Liberated from any external gaze or inhibitions they band together, and despite their individual incongruities and occasional lapses in judgement form a balanced whole; entirely enmeshed, they are rendered perfect.