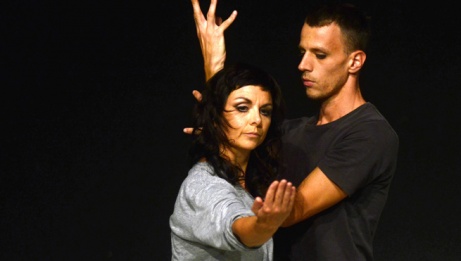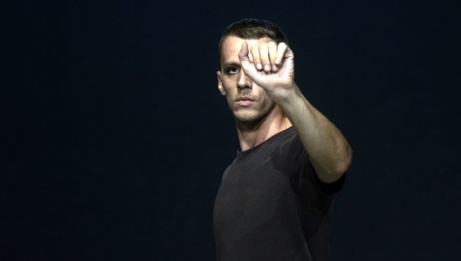 Music
Dance
Contemporary
Cross-disciplinary
"Henderson is an agent provocateur of dance."" The Globe and Mail
Canadian Premiere
NAC Co-production
Out of Season marks the continuation of the collaboration between Ame Henderson and Matija Ferlin.
Returning to the comfortable impossibility of their first duet The Most Together We've Ever Been, (presented as part of the NAC Dance 'Face-to-Face' series in 2013), Matija and Ame now turn their attention to each other. Within their system of working-together, every decision originates as a gift; from this premise, Out of Season discovers synchronicity as a means to survive love, privilege, the sense of home, the made-up- and the tangible body.
Committed to collaborative working structures, both aesthetically and politically, Ame Henderson is an Associate Dance Artist of the National Arts Centre and an Associate Artist of Public Recordings, an atelier for choreographic experimentation based in Toronto. She holds an MFA from the Amsterdam School for the Arts.
Croatian choreographer, performer and director Matija Ferlin is a graduate of the School for New Dance Development in Amsterdam. Matija lived and worked in Berlin before returning to his home of Pula, Croatia, where he has focused on researching and rearticulating different concepts of stage performance, film, media and exhibitions.
Out of Season is produced by Public Recordings and Matija Ferlin and co-produced by the National Arts Centre and the Zagreb Dance Centre with production support from the Canada Council for the Arts, Ontario Arts Council, Istrian National Theatre (Pula) and Ganz New Festival (Zagreb)