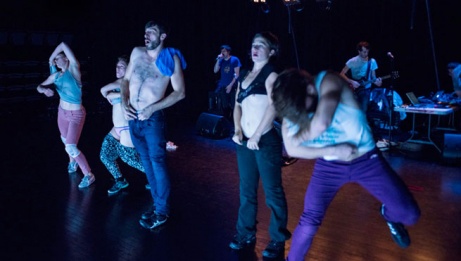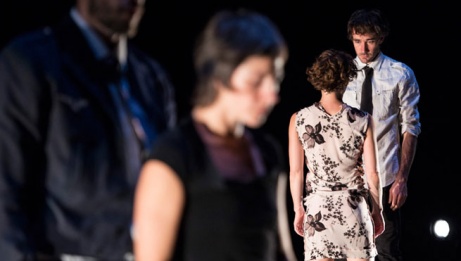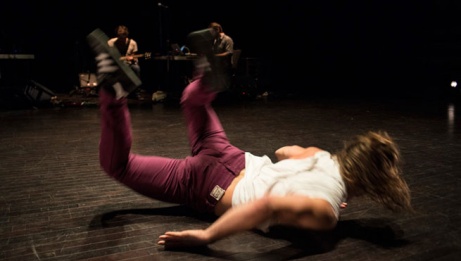 Music
Rock
Dance
Contemporary
""Clearly, Gravel is heading for greatness on the Canadian dance scene."" Paula Citron, Globe & Mail
Frédérick Gravel ignites bodies and explodes the stage in Usually Beauty Fails, an audacious integration of popular culture and performance art. With six dancers and three musicians, the irreverent Montreal-based dancer, musician and choreographer creates a space where dance, performance and thunderous live concert are interwoven into a visceral experience.
Like Gravel's previous works, Usually Beauty Fails was created in close collaboration with the dancers and musicians of Grouped'ArtGravelArtGroup. In this surrealist and unbridled metaphor on our relation to beauty, Gravel creates an intensely physical exploration of everyday movement. The dancer's combinations of physical restraint and furious motion collide with their charming sweetness and casual bravado to produce an invigorating work that challenges our perspectives on dance, beauty and society itself.
NOTE: Contains nudity
movement
Usually Beauty Fails was co-produced by Danse Danse in collaboration with Place des Arts (Montréal), Rencontres Chorégraphiques Internationales de Seine-Saint-Denis (France), Moving in November (Helsinki), Département de danse de l'Université du Québec à Montréal, Société de la Place des Arts (Montreal), Circuit-Est centre chorégraphique (Montreal), and Centre Segal (Montreal), with the support of Conseil des arts et des lettres du Québec and Canada Council for the Arts.