Matt Andersen & the Bona Fide
with special guest Donovan Woods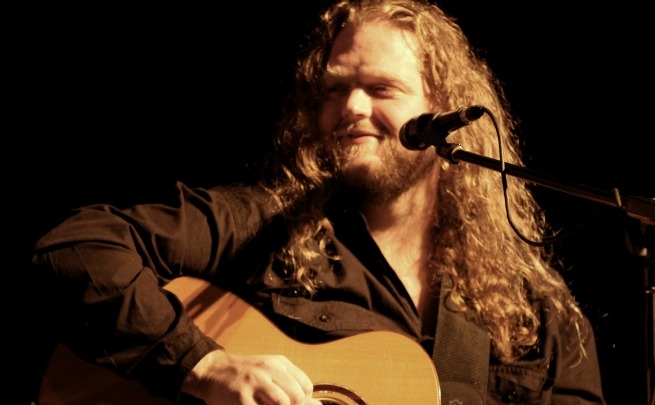 A powerhouse performer, Matt Andersen's "fingers sail over his acoustic guitar strings with the speed and grace of a hummingbird," he has a giant yet soul-filled and passionate voice, and a commanding stage presence. In a word, Andersen is awesome! With over 5 million views on YouTube, independent album sales topping 30,000, a European Blues Award, Maple Blues Awards and Best Solo Performer at the Memphis Blues Challenge, Andersen's worldwide fan base shows no signs of slowing down.
"The blues is a big part of what I do, and in my solo show some tunes are straight-up blues, for sure," he says. "But I would never stand beside B.B. King and say, 'I play blues, too.' None of my albums are blues albums – I've won blues awards with them, but I wouldn't say they're blues albums."
Since the release of Weightless in early 2014, Andersen has received a Juno nomination for Roots & Traditional Album of the Year, a CIMA Road Gold award, and a Maple Blues Award for Male Vocalist of the Year. His ninth full-length album Honest Man is set for release Feb. 26 via True North Records.
Fans can continue to depend on Andersen delivering the electrifying, jaw-dropping shows which have traditionally given rise to spontaneous mid-set standing ovations. The London Times says, "Canada's greatest guitarist made one acoustic guitar sound like a fully staffed band. Outrageous skill and contagious joy!" But, perhaps his shows are best summed up by a reviewer for exclaim.ca, who writes: "It's rare to see someone so accomplished make something look like it could be so effortless, but between his voice, his guitar work and his songwriting talents, Andersen pulls it off." … and that sums up a Matt Andersen concert perfectly!
Joining him on stage behind the drum set is Geoff Arsenault (Daniel Lanois, Matt Mays, Al Tuck, Mary Jane Lamond), a multifaceted artist with a soulful sensibility known for his generous and harmonious style. On bass and harmonica is the JUNO Award winning multi-instrumentalist and producer Steve Marriner (MonkeyJunk, Harry Manx). And taking up the guitar and keys is Chris Kirby (Wide Mouth Mason, Big Sugar), a 10-time ECMA nominee, 5 time Music Newfoundland Award winner, and in demand songwriter, co-writing with the likes of Tim Chaisson, Phil Churchill (The Once), Eddie Schwartz, Stephen Fearing, and many others.
"The blues is a big part of what I do, and in my solo show some tunes are straight-up blues, for sure," he says. "But I would never stand beside B.B. King and say, 'I play blues, too.' None of my albums are blues albums – I've won blues awards with them, but I wouldn't say they're blues albums."

Matt Andersen