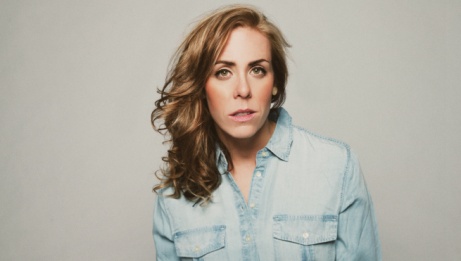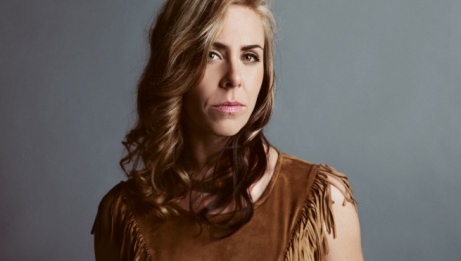 Music
Singer/Songwriter
Folk
Canadian
Ottawa-based Amanda Rheaume is an accomplished Métis singer-songwriter with a powerful, slightly gritty, deeply personal, and instantly accessible folk/roots sound with elements of country, pop, and soul. Rheaume has released three albums Keep a Fire (2013), Light of Another Day (2011), and Acoustic Christmas (2009).

She has recently returned from an international tour playing shows in England, Ireland, Scotland, Germany, Belgium, Austria, Switzerland, and Denmark. Back home in Canada, Rheaume recently received a Canadian Folk Music Award for Aboriginal Songwriter of the Year (2014) and a Juno Award nomination for Aboriginal Album of the Year (2014) both for Keep a Fire. She is endorsed by Epiphone, supported by Gibson Guitar, and was featured in Acoustic Guitar magazine.
Performing over 160 shows a year, Rheaume has delivered her unique and soulful blend of folk-country-pop twinged tracks to audiences around the world, including Canada (coast to coast), the USA, Europe, Faroe Islands, Central America and more. She has opened for artists such as Emmylou Harris, K'Naan, Lucinda Williams, and Ani Difranco, and played various festivals such as JUNOFest, NXNE, SXSE, CMW, WORLD Pride, National Aboriginal Day, Live from the Rock, Summerfolk, Ottawa Bluesfest, Ottawa Folk Fest, London Home Country, Majors Hill Canada Day, and North American Indigenous Games.
Rheaume performed for Canadian Troops in Kandahar, Kabul, UAE, Italy, and Nunavut, as well as the Canadian Embassy in Costa Rica. She raised money on tour for the families of military personnel. This spring, she sang the national anthems at an Ottawa Senators game and performed on CTV's Canada AM (National broadcast).
Just last year Rheaume was shortlisted for the Council for the Arts in Ottawa's RBC Emerging Artist Award. Her increasing success stems from her soulful ability to translate personal stories into messages, evoke a feeling of positivity, communicate the strength of those before her, and connect with her listeners.
Rheaume, whose family has always talked enthusiastically about its history, and whose great aunt wrote a book about it, felt inspired to start setting the family stories to song. She collected tales from her surviving relatives, teamed up with writing partner John MacDonald and producer Ross Murray to create her latest album.