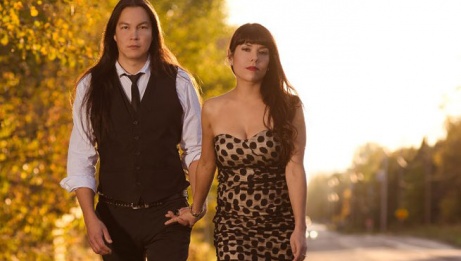 Presented as part of DECLARATION, a celebration of the creation and evolution of art by outstanding Indigenous artists.
Great achievements happen through rigour and risk: Come witness the journey as highly acclaimed artists work. See their creations mid-process and raw. Each evening – and every moment – will be different.
Featured artists:
MICHELLE LATIMER is an accomplished Métis/Algonquin filmmaker, actor, and curator whose work has been described as "visual poems exploring humanity."
RAVEN KANATAKTA and SHOSHONA KISH, the dynamic songwriters behind JUNO Award-winners Digging Roots, bring stunning guitar playing and soulful vocals to roots, blues, and more.
Please note that unauthorized photographs and other recordings are not permitted.
Traditional medicines, including the burning of dried sage, will be used in the Salon throughout DECLARATION.