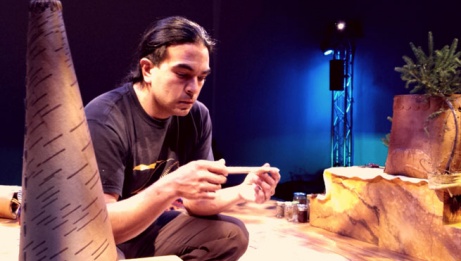 Music
Theatre
Dance
Visual Arts
Film
Presented as part of DECLARATION, a celebration of the creation and evolution of art by outstanding Indigenous artists.
The only certainty in this creation lab environment – an unpredictable convergence of performance, light, image, and sound – is that the artists are outstanding: creating together or separately, always shining inside ARTICLE 11's environmental stylings. Observers are welcome to drop in or stay for the duration.
April 30, 13:00 to 16:00
May 1, 13:00 to 16:00
May 2, 13:00 to 16:00
Please note that unauthorized photographs and other recordings are not permitted.
Traditional medicines, including the burning of dried sage, will be used in the Salon throughout DECLARATION.