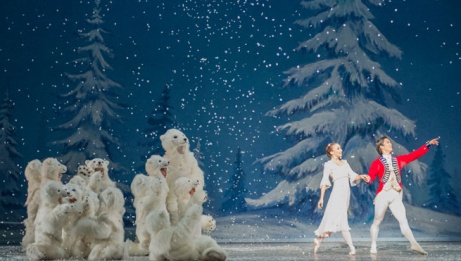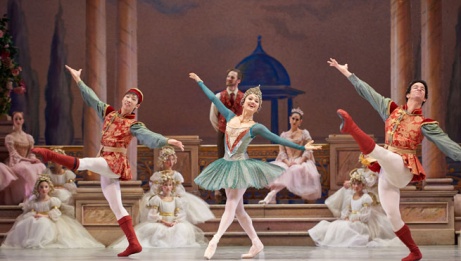 Family programming
Dance
Ballet with Orchestra
Children
Canadian
Holidays
"Nutcracker is still the stuff of wonder and dreams, with the venerable troupe's uniquely "Prairie-resh" version capturing the magic of the season for children of all ages."" Holly Harris, The Winnipeg Free Press
≈ 2 hours and 5 minutes · With intermission
Please note early curtain times
NEW – special Wednesday night prices!
The perfect holiday treat for the whole family! RWB's Nutcracker–set in 1913 Winnipeg – updates the best of the original ballet with uniquely Canadian elements, such as a snowy hockey game, Mounties, and a model of Parliament Hill! Nutcracker is young Clara's Christmas fantasy, featuring Filbert the Bear, dancing mice, a Sugar Plum Fairy, a magically growing Christmas tree, and new this year 13 adorable polar bears. With dazzling choreography by Galina Yordanova and Nina Menon, gorgeous scenery by Brian Perchaluk, 175 lavish costumes by Paul Daigle, and Tchaikovsky's memorable music, Nutcracker is a spun-sugar holiday confection – an enchanting visual and musical feast for all ages.
Fabulous Sugar Plum Parties
Join us one hour before the show for colouring, dress-up, dancing with The School of Dance and more!
Articles
Apt 613 - Ballet stars of the future + Nutcracker ticket giveaway (Alejandro Bustos)
Orléans Star - Tis the season for The Nutcracker (Kelly Snider)