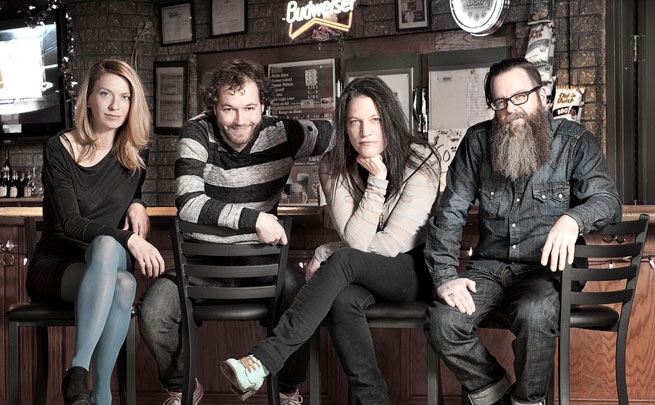 LabGestes
Performance is approximately 75 minutes with no intermission.
LabGestes 15 is a sensual, explosive, highly charged journey into the heart of Neuvaines, a collection of poems by young Franco-Ontarian writer DAVID MÉNARD. In this debut anthology, he writes about love in our age of hyperconsumerism, hypersexuality, and the cult of narcissism. As long-held values crumble and love and sex become public commodities, the notion of the couple as an ideal, exclusive relationship shatters. To interpret this superb literary work, ANNE‑MARIE WHITE has enlisted actors GABRIEL ROBICHAUD and GENEVIÈVE COUTURE, singer-songwriter GENEVIÈVE TOUPIN, and multi-instrumentalist Daniel Boivin. A happy-hour encounter that delivers a powerful combination of words and music.
Presented primarily in French.