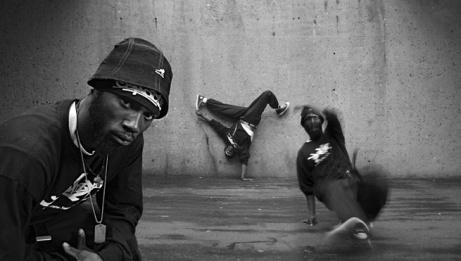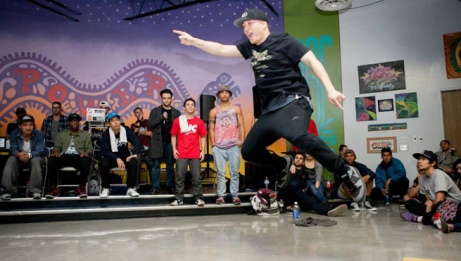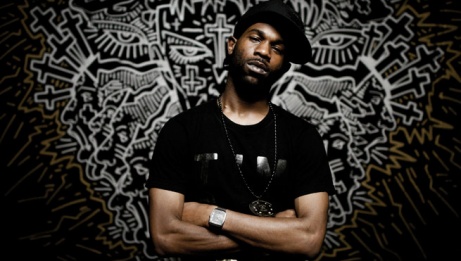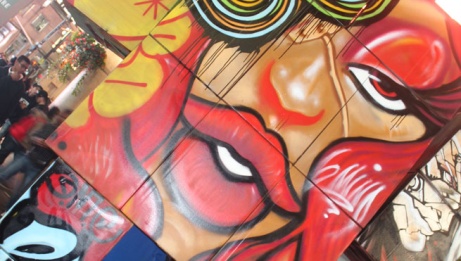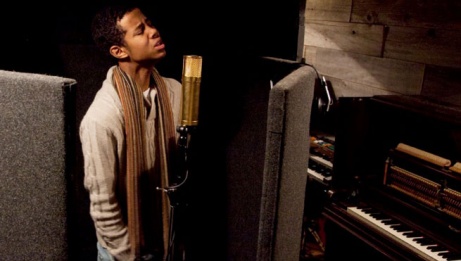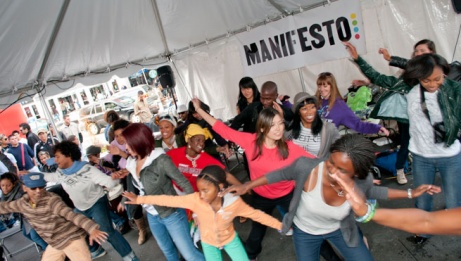 Family programming
Music
Dance
Curated by Toronto's MANIFESTO FESTIVAL OF COMMUNITY AND CULTURE, Hip-Hop Playground: Battles and Beats is a jubilant celebration of hip-hop culture showcasing dance, music, graffiti art, spoken word, and more. Acclaimed Ottawa DJ, artist, and urbanist MEMETIC hosts.
DANCE BATTLES: DJ JERVYJERV spins tracks as 20 of the province's best dancers in four distinct styles – locking, popping, breaking, and freestyle – battle it out for a cash prize. REGISTER to compete!
DANCE DEMOS: CRAZY SMOOTH and GADFLY will conduct mini-sessions for the public and demonstrate their unique takes on hip-hop dance techniques.
ALL HANDS ON DECK: Hone your DJ skills in this interactive turntable zone with award-winning DJ GROUCH.
GRAFFITI ART: Toronto's GRAFFITI BOXMAN PROJECT brings their 15-foot cardboard canvas to the playground and invites some of Ontario's hottest artists to design it. Contribute your own art to a mini-boxman!
MUSTAFA THE POET: The powerful young spoken-word artist performs a set of his intensely personal and inspiring poems.
FRESHEST GOODS MARKETPLACE AND FOOD TRUCKS: Graze at local food trucks, and find the best in art and clothing at the hip-hop marketplace.