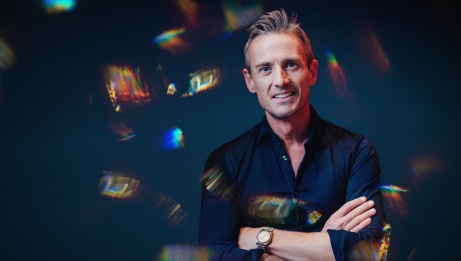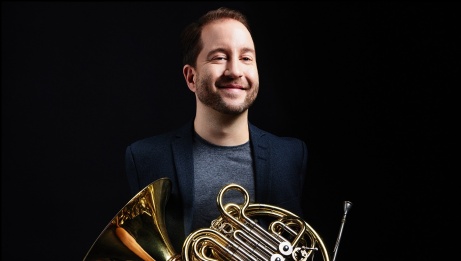 Music
Classical music
Masterworks
Kelly-Marie Murphy

New Work for NACO (World premiere, NACO commission)

RICHARD STRAUSS Don Juan
WOLFGANG AMADEUS MOZART

Horn Concerto No. 4, K. 495

Kevin Lau The Infinite Reaches (World premiere, NACO commission)
RICHARD STRAUSS Tod und Verklärung (Death and transfiguration)
In recognition and thanks for invaluable donor support, NAC English Theatre and NAC Indigenous Theatre reserve a limited number of complimentary seats for designated preview performances. Often, before the evening's preview, a member of the production's artistic team gives insights into the creative process and invites questions from donors.
Richard Strauss's tone poems (one-movement symphonic works that tell a story) depict epic tales and ask life's big questions. Contemporary Canadian composers Kelly-Marie Murphy and Kevin Lau reply with fresh companion pieces to two of Strauss's best-known tone poems.
Concert-level mastery of a work like Mozart's Horn Concerto No. 4 takes patience, talent, and determination, and guest guest horn player Felix Klieser, a musical prodigy who was born with no arms, has worked since childhood to reach that pinnacle, learning to play the horn with his left foot.
Richard Strauss's tone poem Don Juan follows the legendary and heartless womanizer through days and nights of wicked promiscuity and debauchery, through romance after ardent romance, until the infamous philanderer succumbs to a fiery and mournful end. For her first NACO commission, Canadian composer Kelly-Marie Murphy has written a companion piece to Don Juan that makes its world premiere here.
Strauss was 25 years old when he composed another of his tone poems, Tod und Verklärung (Death and Transfiguration), a "cosmic musical drama, concerned with the twilight of life," (thelistenersclub.com). The piece asks lofty questions: What is the nature of life and what lies on the other side? Canadian composer Kevin Lau answers with his transcendent NACO commission entitled The Infinite Reaches, also making its world premiere in Southam Hall.