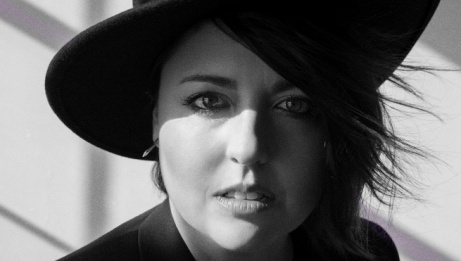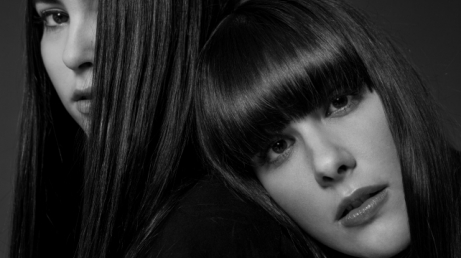 NAC Presents celebrate the launch of a fifth album, 22 h 22, by acclaimed Francophone singer-songwriter Ariane Moffatt. A rising star on the contemporary music scene, this popular artist brings her brand new show to the NAC Theatre on Thursday, April 16. For this performance, Ariane will be backed by three musicians. Opening for Ariane is emerging duo Milk & Bone (Laurence Lafond Beaulne and Camille Poliquin), whose debut album, Little Mourning, will be released on March 17.
22 h 22
Released on the Simone Records label, the album is coproduced by Ariane Moffatt and Jean Phi Goncalves (Beast), in partnership with François Lafontaine (Karkwa). It's a journey to an imaginative world with a definite groove, grounded in keyboard riffs from soothing melodies to lively dance rhythms, and with compelling lyrics on topics ranging from friendship to rites of passage and real-life drama. The number two recurs: two as in duality, two as in best friends or lovers or, obviously, twins. And those who have played a key role in Ariane's life of late are featured on one of the cuts, having responded to Ariane's invitation and sent in their vocal contributions via social media.
Marie Brassard directs 22 h 22
For her 22 h 22 tour, for the first time ever, Ariane worked with a stage director to build the framework of her stage show. The idea was to create a clearly defined look and concept, and provide a consistent audience experience from start to finish. And so it was that acclaimed stage director Marie Brassard, a household name in theatre circles, was involved at every stage of the process, from album concept to live performances for Ariane's loyal fans.
Opening Act: Milk and Bone
After performing as session and touring musicians on projects by several prominent artists (including Alex Nevsky, Jason Bajada, Karim Ouellet, Les sœurs Boulay, and David Giguère) and singing a lead duo on Misteur Valaire's album Bellevue Avenue, Camille Poliquin and Laurence Lafond-Beaulne decided to start writing their own material. In summer 2014, Milk & Bone released their first two singles, "New York" and "Coconut Water," immediately attracting a strong following in their native Quebec and internationally and garnering positive reviews in several industry blogs and magazines (NYLON magazine, Wonderland magazine, HillyDilly, All Things Go).