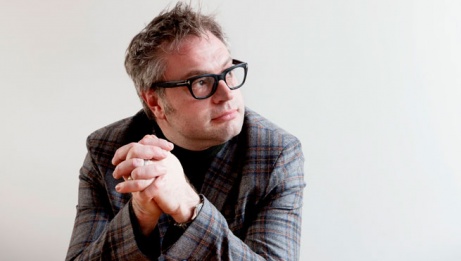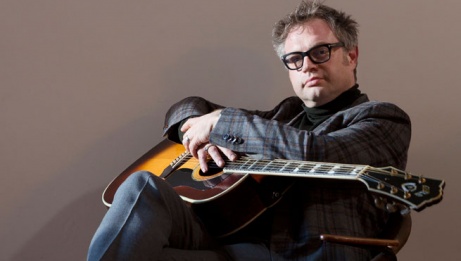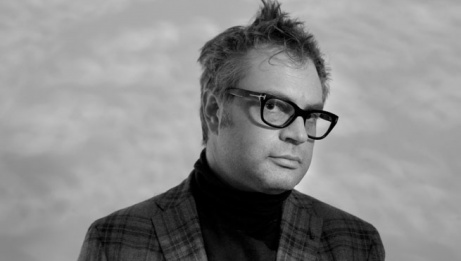 Singer, songwriter, and musical icon Steven Page has made an indelible impression on the international music scene. A witty, endearing, and captivating stage presence, Page enjoyed two decades of success as the lead singer and co-founder of The Barenaked Ladies, the popular band from Scarborough, ON, who toured the globe, dominated MuchMusic & MTV, sold upwards of 14 million albums and went platinum many times over.
Steven Page's evolving artistic path now has him blazing a solo trail, where he continues to take chances and catch the public's attention with a variety of new projects. The fruits of this journey have borne four Stratford Shakespeare Festival scores, and two solo albums: A Singer Must Die (with The Art of Time Ensemble) and Page One, his first true solo debut. Described as "Absolutely Brilliant", "Page One…. is the most distilled expression of Steven Page". Steven was nominated for a Genie Award for his song "A Different Sort of Solitude" featured in the film French Immersion and a 2-song EP with that track as well as "Manchild" a co-write with Steven Page's good friend, duo partner and frequent collaborator, Craig Northey (The Odds), was released in 2012.
Steven Page met Craig Northey in Vancouver more than 15 years ago. Since then, the two have become friends as well as collaborators. "Craig's great" Page says, "We have a lot in common musically".
Northey says writing with Page is always an enjoyable experience. "That was probably one of the funniest times," Northey says. "Everything leads to a diversion or a joke and that one, particularly, led to a lot. "A lot of men who listen to "Manchild" can understand where it is coming from".
The upcoming show will feature Steven and Craig on guitars and vocals. Although this concert will feature Steven Page solo material, a few Odds songs, and lots of Barenaked Ladies classics, the audience will also get a sneak preview of some of the new, as yet unreleased, Steven Page material.
"I've been working on a new record that's turned into a bit of a beast" Page says. "Craig helped me go over a lot of what I had and do that sort of editing work. Once we finished all of that, we just kept going. I did a bunch of stuff with his band as the backing band and a bunch with my own band and the goal is to have it out by the middle of this year. I'm pretty excited about it, but it has been a huge project.

This concert has been moved from the Theatre to the Studio.