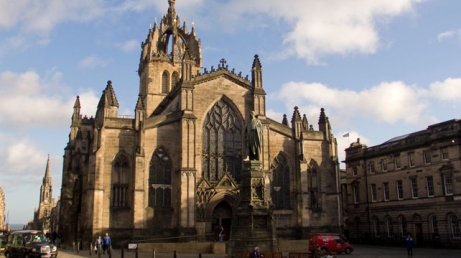 Join members of the NAC Orchestra's String Trio and Horn Quintet for an enchanting chamber music concert at St. Giles' Cathedral in the historic City Church of Edinburgh.
St. Giles' contains almost two hundred memorials honouring distinguished Scots and remembering Scottish soldiers. Most of these memorials date from the 19th century and early 20th century.
The 40-minute chamber music performance will be preceded by a short church service with the St. Giles minister from 12:00 to 12:15.