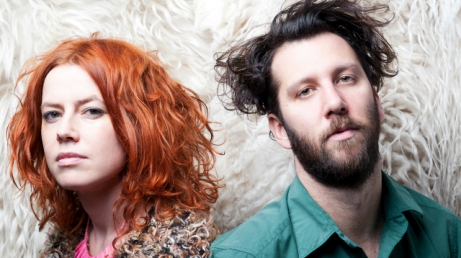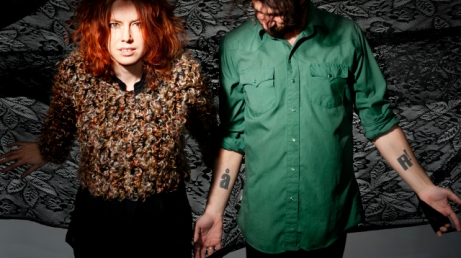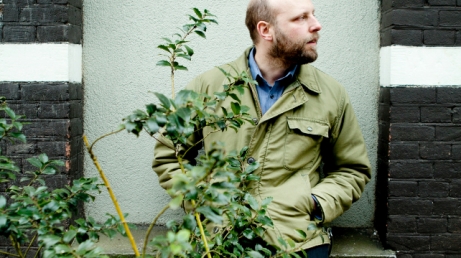 Thus Owls are a five-piece Montreal/Stockholm band based around husband and wife duo Erika and Simon Angell. The band originated in Sweden as an outlet for Erika's songs and unique vocal-style. She met Simon by chance while the two were touring in Europe as part of different bands paired on the same bill. It wasn't long before they were married, and making music together as Thus Owls. Erika recalls that she "fell in love with Simon's sound right away," citing the "harshness and the sweetness combined" of his guitar, as well as his experimental approach to music. These types of paradoxes form the core of Thus Owls's sound, at times dark and psychedelic, others tender and vulnerable. Rounded out by drummer Stef Schneider and keyboard-player Parker Shper, the band has quickly built a reputation in Montreal for their powerful live show. Their third album, 'Turning Rocks,' has been released worldwide by Secret City Records last April.
With guest Michael Feuerstack
Singer and songwriter, gentleman and liar, gadfly and firefly and fall guy, indispensable, Michael Feuerstack is a man who lives and makes music in Montreal. Across almost 25 years, working under his own name and the past alias Snailhouse, Feuerstack has built an underground canon of crooked and beautiful songs. A little Rilke and a little Bazooka Joe, these easygoing tunes are like fields full of hedge-mazes - teeming with riddles, reveries and hiding places.

Feuerstack's reputation is also as a solid gold collaborator: playing guitar and lap steel, producing records, cracking wise. He is a member of Wooden Stars, Bell Orchestre and the Luyas and has toured the world with acts like Land of Talk, Bry Webb and the Acorn.