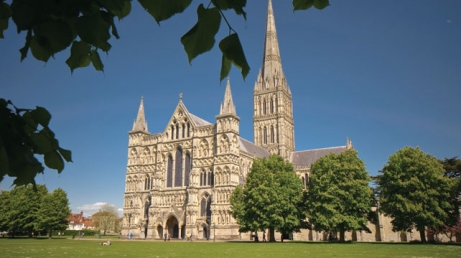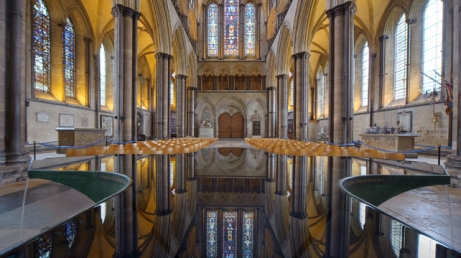 Canada's National Arts Centre Orchestra will offer a beautiful concert inside a stunning architectural wonder – the massive, soaring Salisbury Cathedral. In an evening of extraordinary music resonating off of vaulted cathedral ceilings, internationally-acclaimed violin virtuoso and conductor Pinchas Zukerman will perform Bruch's Violin Concerto No. 1, which The New York Times critic praised as "...sweet, soulful and vibrantly responsive, he [Zukerman] was always present but never overpowering."
The Salisbury concert is a highlight on the NAC Orchestra's Performance and Education Tour of the United Kingdom. The audience will be treated to a piece by Ralph Vaughan Williams, and hear award-winning Canadian composer John Estacio's Brio: Toccata and Fantasy for Orchestra. The evening is complete with Beethoven's Symphony No. 7, which will inspire and take you outside of yourself, into the realm of timeless artistic expression.
Hearing Pinchas Zukerman and the NAC Orchestra is a live, visceral experience that resonates in the soul and stays with the mind. Follow the tour at nacotour.ca and be part of an incredible musical story as it unfolds.
- - - - - -
Salisbury Cathedral Choir: Choral Evensong (5:30 pm): Evening worship from the Book of Common Prayer, sung by the Salisbury Cathedral Choir. FREE admission.
Pre-concert choir performance (6:30 pm): A 25-minute pre-concert performance by the Cloud Nine Choir prior to the NAC Orchestra's evening concert at Salisbury Cathedral.