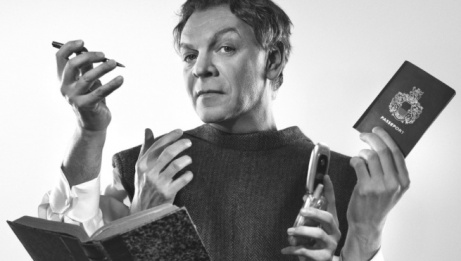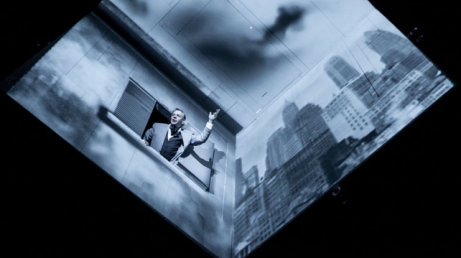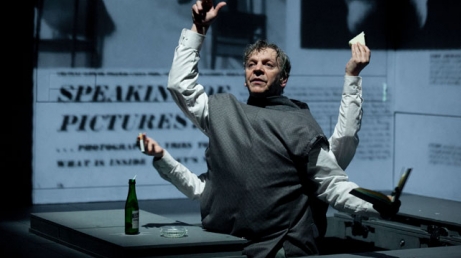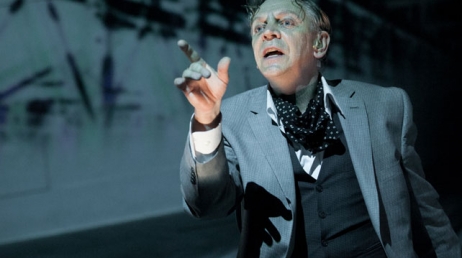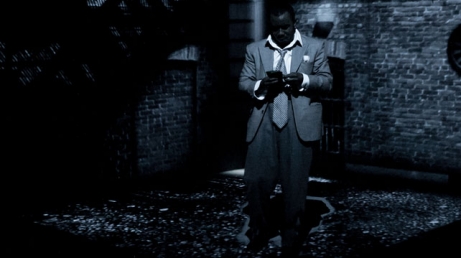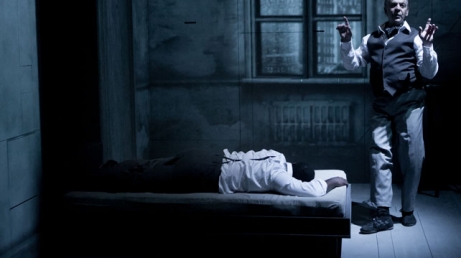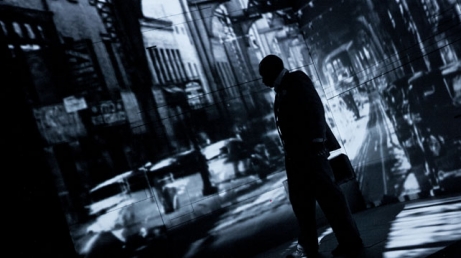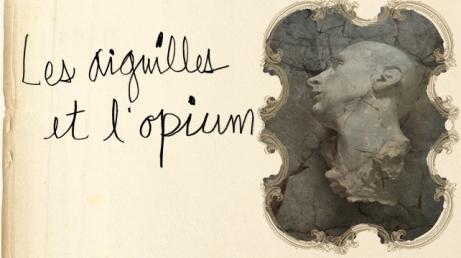 "It's Lepage's examination of the human heart, his ability to turn heartbreak into a visual and aural metaphors that resonate that is most affecting." Kelly Nestruck, The Globe and Mail
"Strange memories haunt us… whenever they come into contact, they take other directions." (Jean Cocteau)
For over twenty years, the Théâtre français has been involved in co-producing works and participating in the adventure. This 2013 version, without betraying the power of past presentations, redraws the contours of the needles and rearranges the rings of opium smoke with the complicity of actor Marc Labrèche.
. . . .
A night in 1949. Above the Atlantic Ocean, two comets cross paths in the sky: Jean Cocteau flies to New York while Miles Davis is about to land in Paris. That surprising propeller-driven coincidence stimulated Lepage's imagination near the beginning of a new two-headed century – driven by audacity, foiled by its own relics. The result, Les aiguilles et l'opium, was a solo piece created in 1991 in the wake of Vinci and Elseneur.
How does one sublimate pain when one has neither the genius of Cocteau nor that of Davis?
First there is Robert, a young Quebecer who, on a trip to Paris, desperately tries to forget the pretty boy let behind in la Belle Province. His emotional dependence awakens the monsters of the deep that only the poet seems able to tame. Thus quite naturally Cocteau appears with his famous A Letter to Americans, murmuring that night for some is day for others. Miles Davis, also under le ciel de Paris, sings I am what I am, liberated for the length of a festival from the racial segregation rampant in his home country.
Swept along in the choral form is a spiral-like tide of dreams that the set designer evokes to wondrous effect. A spinning cube that tests the character's physical and emotional balance gives rise to rich, improbable exchanges destined to thwart inertia. Acrobatics, jazz and visual magic reveal a universe in waves and knots, all mutually dependant.
Lepage at his best. Américains, bonsoir.