Tanztheater Wuppertal Pina Bausch
Vollmond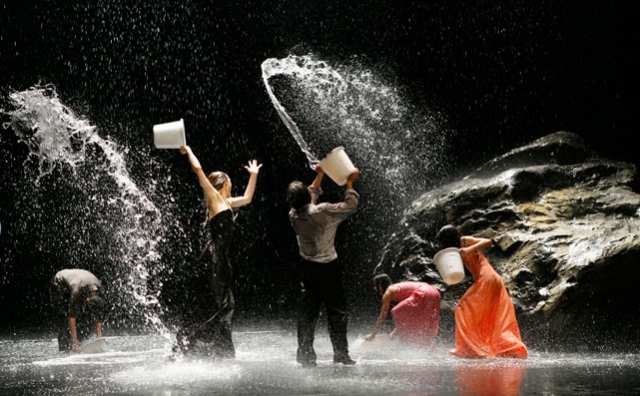 Ensemble in Vollmond
Photo: Laurent Philippe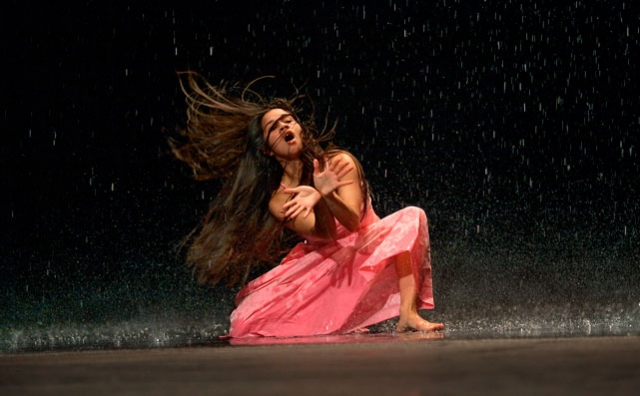 Sylvia Farias Heredia in Vollmond
Photo: Laszlo Szito
Canadian Premiere
NAC Presentation
Performance is approximately 2 hours and 30 minutes including intermission.
Legendary dance creator Pina Bausch's company returns in triumph with a dazzling Canadian premiere!
Vollmond is a masterstroke. In one of her most celebrated works, the legendary Pina Bausch created a lush expression of the rapturous effects of the full moon. Her ingenious choreography explores love and lust, conflict and courtship, and simple humanity. The high tides of the lunar cycle dramatically transform the stage with crescendos of water – pouring from above, thrown in wide arcs, flowing across the scene – saturating her outstanding dancers in sensual and breathless performances.
Prominently featured in Wim Wenders' film PINA, you will not want to miss the live experience of this spectacular and accessible work. Dance-theatre at its absolute best.
Want more Pina?
For an overview of works by Pina Bausch, see the film PINA at the ByTowne Cinema, Nov. 5th.
"This is the kind of carnivalesque celebration that only Bausch could orchestrate, teetering between ecstasy and danger. Vollmond… unlocks doors in the imagination, to which only she had the keys."

Judith Mackrell, The Guardian (London), February 26, 2013