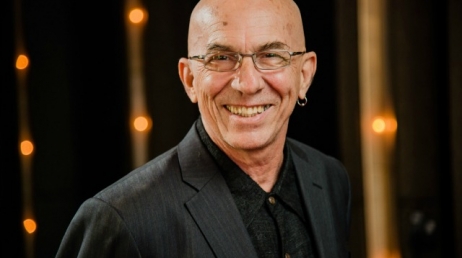 photo credit: Petr Maur
Sneezy Waters has been playing professionally for 50 years. During this time he has amassed a huge collection of songs which he interprets with passion and sensitivity. His tunes are drawn from Folk, Swing, Blues, Country and Reggae and Rock. Sneezy has played in every Province and Territory in Canada including every major folk festival, as well as residencies in South East Asia and Europe.
He has starred in over 700 performances of the play "Hank Williams: the Show He Never Gave", and acted in the film of the same name. This was nominated in 1983 for Best Film at the Country Music Hall of Fame Awards, placing second to "Tender Mercies".

Other film work includes "Love Is Blind", an episode of "The Twilight Zone", which can be seen on You Tube.
Sneezy was nominated for Best Traditional Singer at the 2012 Canadian Folk Music Awards.
Sneezy will be playing this concert at the Fourth Stage with his Very Fine Band who are:
Vince Halfhide – Guitar
Dave Bignell – Guitar
Ed Bimm – Keyboards
Ann Downey – Double bass
Peter Beaudoin– Drums
In the past, Sneezy's concerts at the Fourth Stage have sold out, so buy your tickets early!