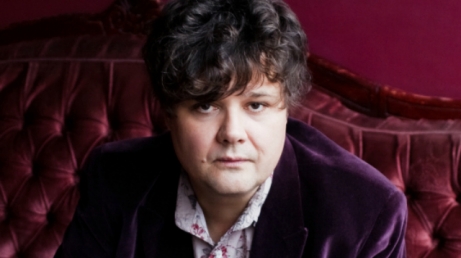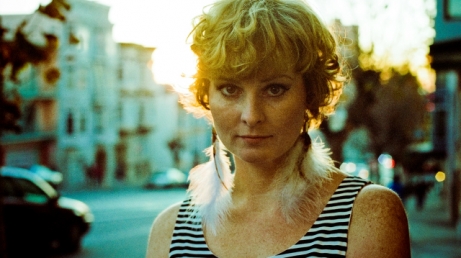 In a world of workaday singer-songwriters mired in vacuous self-regard, news of a new Ron Sexsmith record can only gladden the heart of those who care about deftly poetic, gently affecting songs that perfectly distil the pitfalls of being human. Especially when that record pairs him again with the producer who, for two decades, has framed his music in its most sympathetic surroundings.
In the late summer of 2011, Ron bumped into Mitchell Froom in Los Angeles and gave him a CD of demos he'd been working on over the previous few months. His 2011 album Long Player Late Bloomer had been a liberating pop-rock breakthrough for Ron, but when Froom — producer of Ron's first three albums and of 2006's Time Being — began talking of string and woodwind arrangements, the singer was instantly intrigued.
The heart of Forever Endeavour is a batch of songs sparked by an unexpected health scare in the summer of 2011, and it's these tracks that give the album its sorrowful gravitas. "In the middle of a tour last year, they detected a lump in my throat, and I had an MRI and the ultrasound," says Ron. "And in the middle of recording this album, I had a CAT scan to see if everything was okay. So I had this period of a few months where I was freaking out about everything, and that probably explains why some of the songs are so philosophical. It was like, 'Either next year I'm going to be battling something or this is the last record I'm going to make'.
After the sugar high that was Long Player Late Bloomer, Forever Endeavour is all about slow-energy release, a collection that sits more seamlessly next to earlier Froom productions like Other Songs (1997) and Whereabouts (1999). Melancholy without being maudlin, spare without being simplistic, Ron's songs are invariably underpinned by an acceptance of life as it actually is.
"There's so much out there that's really frivolous, and from my very first album I've always tried to write about things in a way that was realistic and grown-up," he says. "Whatever subject you're on, you want to try and tackle it head-on. I think that's how a song is able to resonate with people. If you're going miles out of your way to say something to people, or you're trying to be clever, you're setting yourself up for a letdown.
"I really do think this is the record I've been trying to make my whole career, but for some reason either I wasn't singing good enough or didn't have the right songs. It really came together this time with the songs and the production and my voice, where I was singing the way I heard in my head. When I handed in the record, the label folks were talking about an 'angle' for the record, and I don't think in terms of 'angles'. I'm just really proud of it."
Jenn Grant
The honeymoon continues for East Coast nightingale Jenn Grant who released her third album on Six Shooter Records on September 25, 2012 and on Ba Da Bing Records in The USA in Januray 2013. With The Beautiful Wild, Jenn follows love's twisted, tangled path deep into the heart of the jungle. The new record is about finding the courage to lose oneself in the wilderness, in all of its savage and sublime experiences.

Jenn Grant's The Beautiful Wild, her fourth (but first US-released) record, is a depart from the giddy blush of Honeymoon Punch, Jenn Grant's Juno Nominated and Polaris Long Listed previous album. There is a mature solemnity to be found that creates a new intimacy and immediacy with the listener. Jenn Grant's intuitive ability to express emotion has helped to define her as one of Canada's premiere vocalists; even in the darkest corners of the wilderness, her prismatic, iridescent voice continues to sparkle, dancing over adventurous new layers that include harp, flute and sitar.
These songs are soulful and ornate, with lush guitars, pianos, horns, banjos, strings and even a boys' chorus that populates the album like trees in the woods. But everything stands aside for Grant's captivating singing, a thick tenor that trails like heavy smoke. While her past material established her throughout Canada as a musician of distinct note, The Beautiful Wild propels her into new realms of accomplishment.

Jenn Grant is a lively member of a thriving East Coast artist community. The Beautiful Wild features many notable performers, including Old Man Luedecke, Rose Cousins, Erin Costello and Kinley Dowling (Hey Rosetta!), as well as forty one members of the Halifax Boys' Honour Choir, who were all between the ages of seven and eleven years of age during the time of this recording.